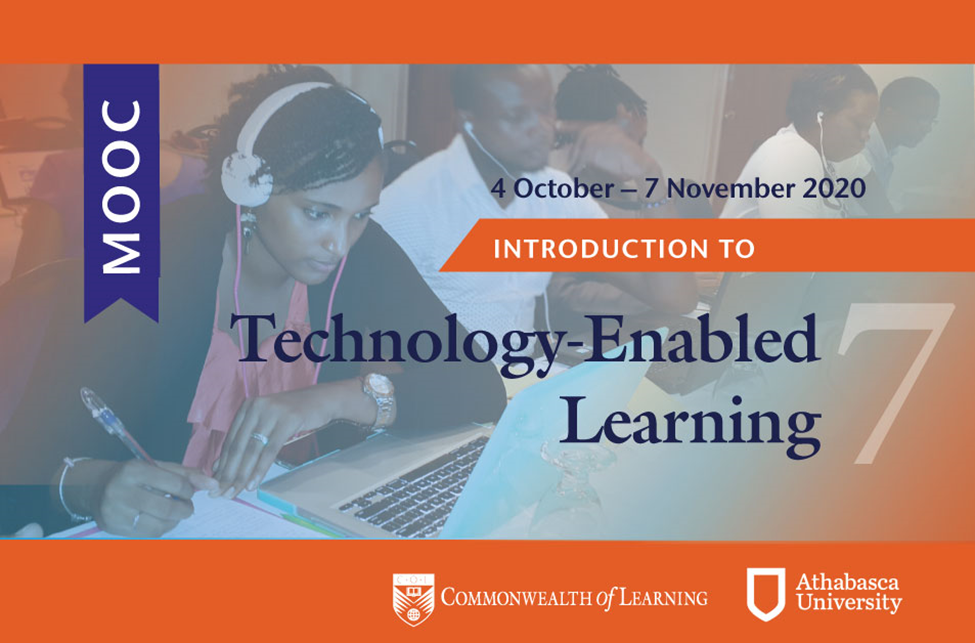 Reading Time:
3
min read
The seventh edition of the popular massive open online course (MOOC) on Introduction to Technology-Enabled Learning (TEL) will start on 4 October 2020. This course is designed for teachers in secondary, post-secondary and vocational education to develop their knowledge and practice in teaching and learning with technology. Over 15,000 teachers from more than 95 countries have participated in the course since its first offering in 2017. TELMOOC 7 will be led by Dr M. Cleveland-Innes and Dr N. Ostashewski, both from Athabasca University in Alberta, Canada.
Using up-to-date learning design and simple, accessible technology, the five-week course will cover various models of teaching and learning. It requires approximately three to five hours of time commitment each week and will allow participants to learn from readings, videos and discussions with other participants, as well as instructors. Learners will also undertake meaningful exercises, quizzes and a short assignment to complete the experience and earn either a 'Certificate of Completion' or 'Certificate of Participation' at the end of the course.
"The TELMOOC has emerged as a flagship programme to build competencies of teachers to integrate ICTs in teaching and learning in a range of contexts. Systematic evaluation supports long-term impact on pedagogical approaches adopted by the teachers," said COL Education Specialist: eLearning, Dr Sanjaya Mishra.
For more details or to register, visit http://www.telmooc.ca/.