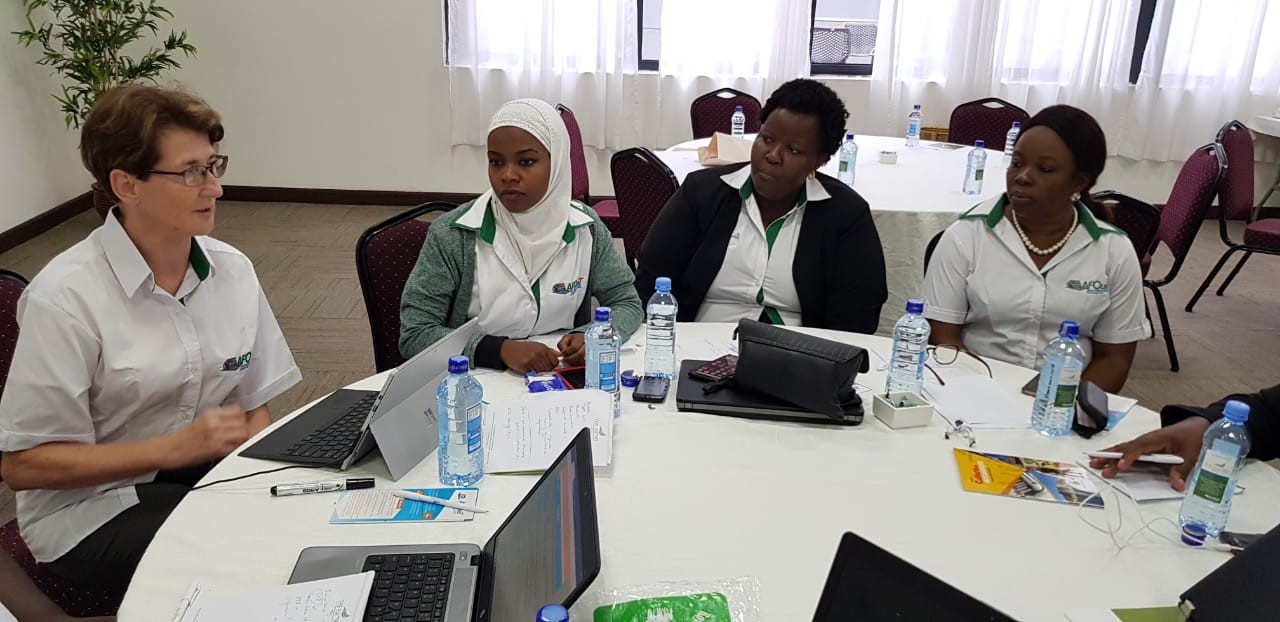 Reading Time:
3
min read
COL's work in the Technical and Vocational Skills Development (TVSD) initiative has helped more than 100 African technical institutes build their capability in flexible and blended (FaB) learning over the last nine years. Institutional partners have reached an additional 30,000 learners through flexible approaches and blended classroom models. Knowledge sharing among colleagues, known as "cascade training," has been a key element of the strategy.
Eight individuals have taken cascade training a step further with a vision that extends beyond their own institutions to the whole of Africa. Together, they created the African Foundation for Quality e-Learning for TVET (AFQueT). This professional association of Technical and Vocational Education and Training (TVET) practitioners aims to "build a community of practitioners striving to increase access to quality TVET programmes at low cost to all through open distance and e-learning."
As one of its Board members said, "AFQueT typifies the remarkable impact made by COL in Africa. It was conceived by a group of people from different parts of the continent who had benefited from capacity building programmes of COL."
The group has an ambitious plan for future activities – they have registered as an association, developed a website, and collaborated with Lucubrate to train Ugandans from all levels of the education system in the use of e-learning.
In June 2019, Terry Neal, COL's Education Specialist: TVSD met with the Board in Nairobi to discuss AFQueT's strategy and potential areas of collaboration between COL and AFQueT. The first planned activity is for AFQueT and COL to facilitate a pan-Commonwealth online community of practice for TVET practitioners who want to use ODL to improve the accessibility and quality of TVET.