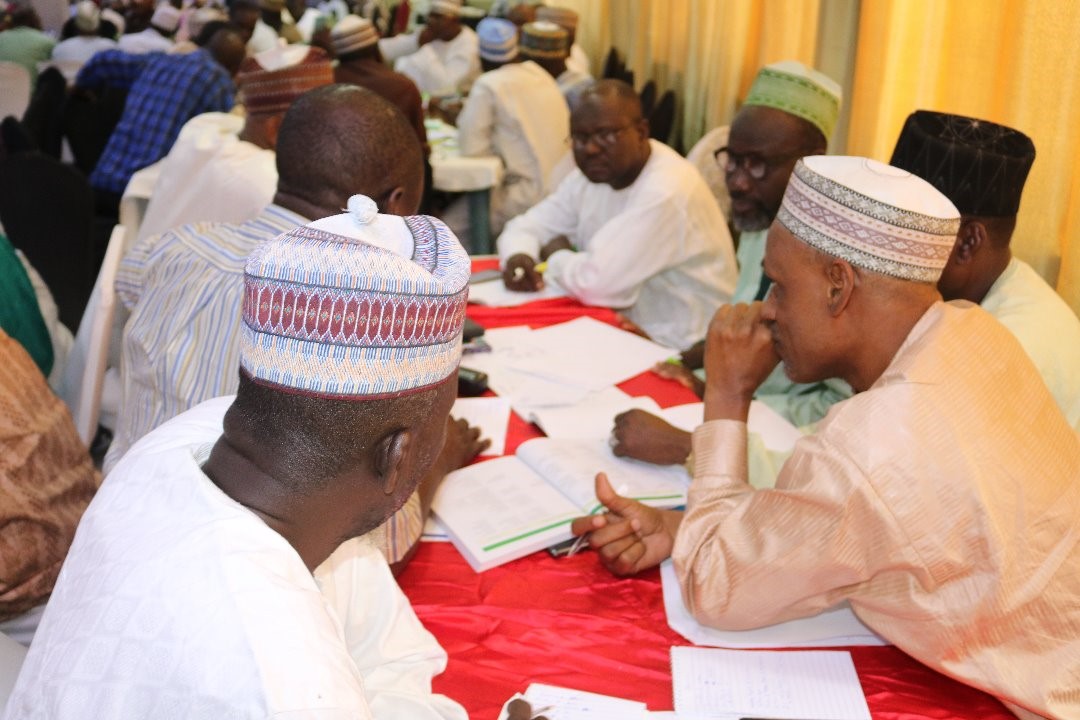 Reading Time:
3
min read
Nigeria recently piloted the Open Schooling programme to address the needs of out-of-school children in six northern states. A collaboration between COL and the Universal Basic Education Commission (UBEC), the programme was initiated at a five-day workshop in Abuja in February 2020.
The workshop, which focused on training development using the OER Commons Open Author platform, brought together 51 content developers and 60 state centre managers, as well as members of the UBEC task team and its sister agencies.
In a message to participants read on his behalf, Dr Hammid Bobboye, UBEC Executive Secretary, noted that the decision to launch OSP had been informed by the government's concern about the high number of out-of-school children in the country. "UBEC will not relent in its efforts aimed at curbing the challenge," the message stated.
Currently, Nigeria has over 10.5 million out-of-school children. The new initiative will focus on developing curriculum-based OER to enable more independent learning, as well as on training centre managers and facilitators to mediate learning based on these resources.
Dr Tony Mays, COL's Education Specialist: Open and Innovative Schooling, noted: "The workshop was the first of many capacity-building initiatives that will be needed to establish the Open Schooling programme. If each of the pilot centres contributes to the success of just 1000 out-of-school children or in-school non-learning children, the lessons learned will help us eventually reach the millions who need such support."