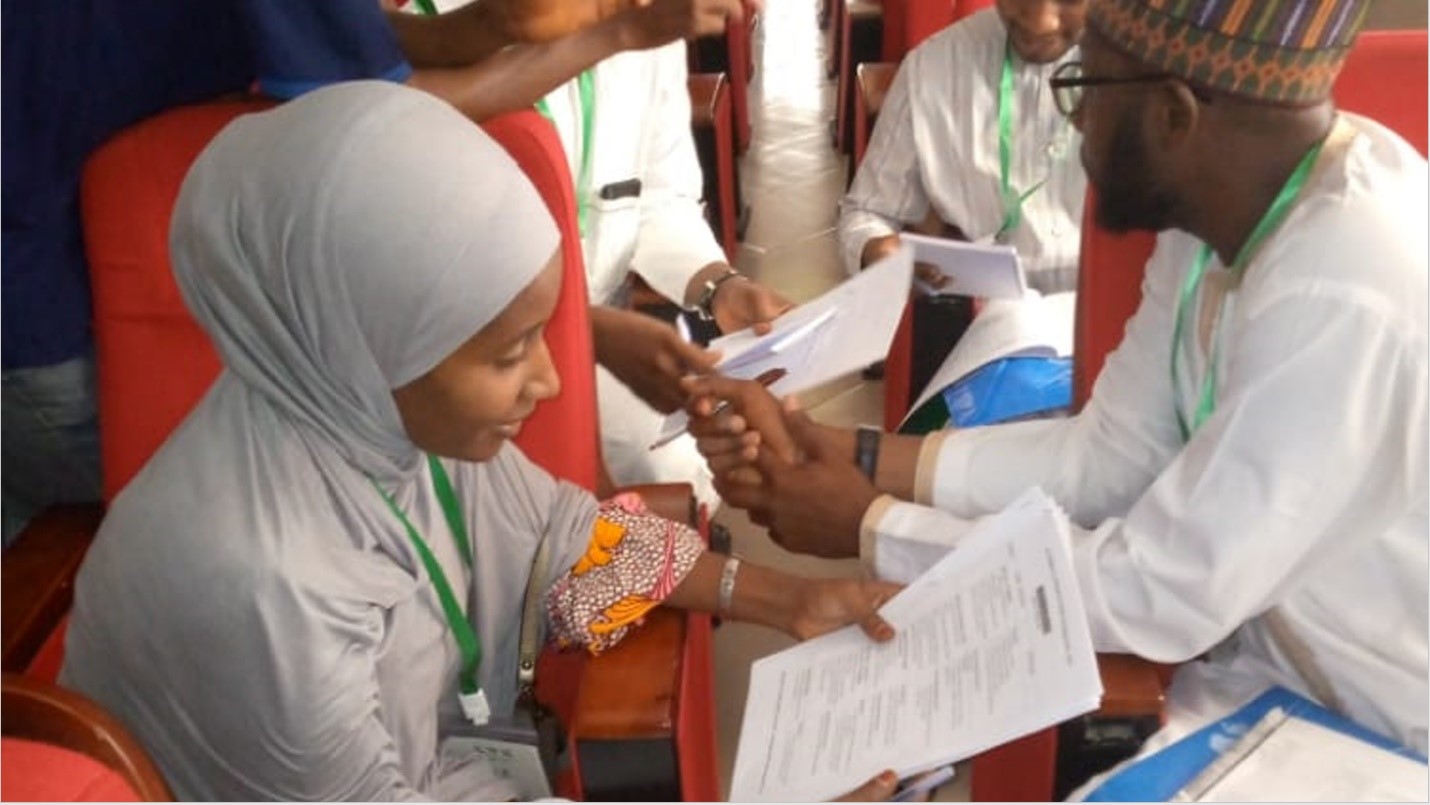 Reading Time:
4
min read
As classes slowly resume in primary and secondary schools across many countries, educators have concerns about the learning loss experienced when education institutions were closed. Teacher training in OER and technology-enabled learning is one of the ways in which learning recovery can be achieved, especially in rural or low-connectivity settings.
With COL support, the National Teachers Institute (NTI), Kaduna hosted a four-day workshop to build teacher capacity on audio-based OER and learning recovery. A total of 45 participants were in attendance, including representatives of the State Universal Basic Education Board and State Ministry of Education in Kebbi and Sokoto states, as well as teacher mentors and technical staff from NTI.
NTI's Director-General and Chief Executive, who was represented by Ms Hajiya Fatima Ahmed Belgore, noted that the workshop would offer opportunities to develop suitable content, lesson plans and script writing techniques. This would equip participants with skills to prepare podcasts for use in the two pilot states of Kebbi and Sokoto.
Workshop participants discussed how they could adapt accelerated learning practices using OER, to achieve learning recovery and continuity in the core subjects: Science, Mathematics, English and Social Studies. They identified topics to be covered in these subjects and learned how to prioritise, sequence and unpack learning content into smaller units. They practised navigating relevant teacher training resources on the MOOCs for Development platform.
COL's Education Specialist: Teacher Education, Dr Betty Ogange, said, "We are aiming to work with partners to provide contextually and culturally relevant training for teachers in resource poor settings to enable them to reach their learners using audio-based OER. These can be delivered using radio and regular feature phones or downloaded from a podcast portal with better connectivity."
As part of the Learning Recovery Programme (LRP) supported by COL, NTI will offer the MOOCs on 'Learning Science and Mathematics' and 'Learning English and Social Studies' to over 2,000 teachers in Kebbi and Sokoto states, to enable them to support learners using curriculum relevant OER.