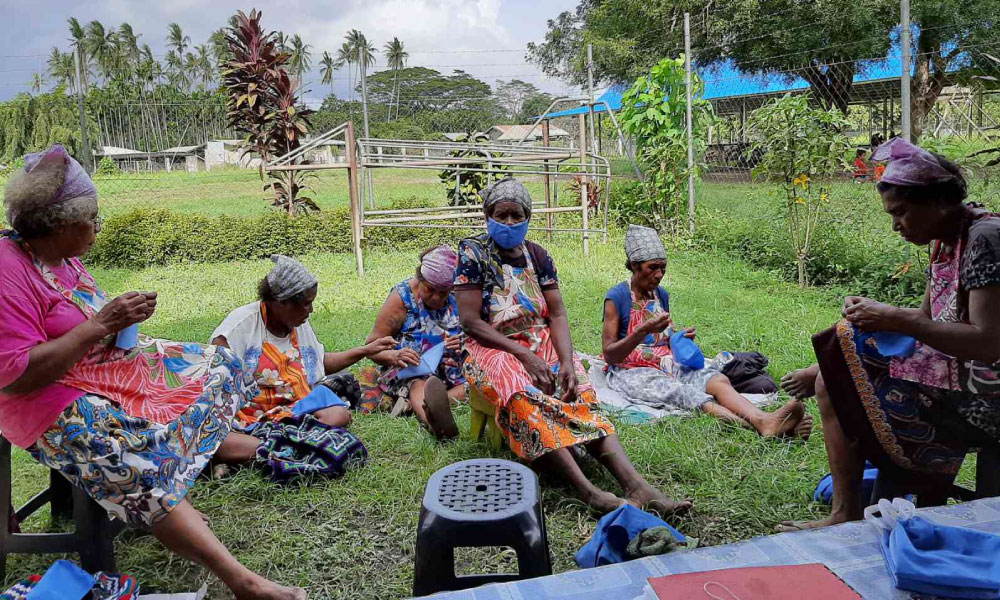 Reading Time:
3
min read
Despite disruptions caused by the COVID-19 pandemic, a group of women from rural areas in Papua New Guinea successfully built their livelihood skills through training supported by COL. Facilitated by the Servants of Saint Joseph (SSJ) in April-May 2020 in Bereina, it was part of a programme aimed at empowering women and girls and supporting their efforts to generate income for their families.
SSJ's Sister Aurora Yolanda A. Pugal noted, "It was a great opportunity for women to learn as a team and be empowered as agents of change in their families and communities."
During the training, 22 participants, who mainly tend their homes and gardens, acquired valuable cooking and sewing skills. They learned how to use local fruits and vegetables more efficiently and how to make their own clothes from locally sourced fabrics. With wearing face masks now obligatory in schools, they were grateful to learn how to make them for their children. Participants were awarded Certificates of Completion, and for many this was the greatest academic achievement and the first certificate in their lives.
According to Sister Aurora Yolanda A. Pugal, the training helped participants gain confidence in their abilities to embark on future endeavours, such as sharing the newly acquired skills with other women, gaining employment or starting a business of their own.
Frances Ferreira, COL's Senior Adviser: Women and Girls, said: "The training provided a group of women with livelihood skills which give them the ability to take care of their families, while coping with the demands of the COVID-19 pandemic. In the framework of this partnership, COL plans to upskill over 150 women."