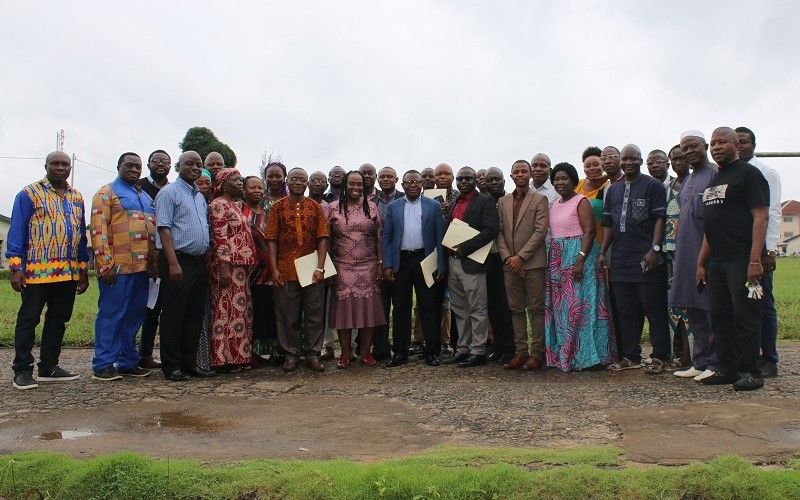 Reading Time:
2
min read
The Commonwealth of Learning (COL) is assisting the Eastern Technical University (ETU) and other universities in Sierra Leone in developing open and distance learning (ODL) policy.
A recently held workshop engaged approximately 40 stakeholders at ETU towards drafting and validating an ODL policy. In his statement to the participants, the Vice Chancellor and Principal of ETU, Professor Mohamed Lahai, acknowledged the role of the Tertiary Education Commission (TEC) in ensuring that ODL is mainstreamed in Sierra Leone and expressed appreciation to COL for the support.
The Acting Deputy Vice Chancellor, Mr Gbessay Amadu, commented on  Sierra Leone's long-time struggle with instilling accessible and quality education and encouraged stakeholders to participate actively.
Professor Jane-Frances Agbu, Adviser: Higher Education, COL, added: "COL remains resolute in supporting the implementation of ODL policy, both at the national and institutional levels and is currently facilitating policy development in a total of five higher education institutions in Sierra Leone, in collaboration with the TEC."