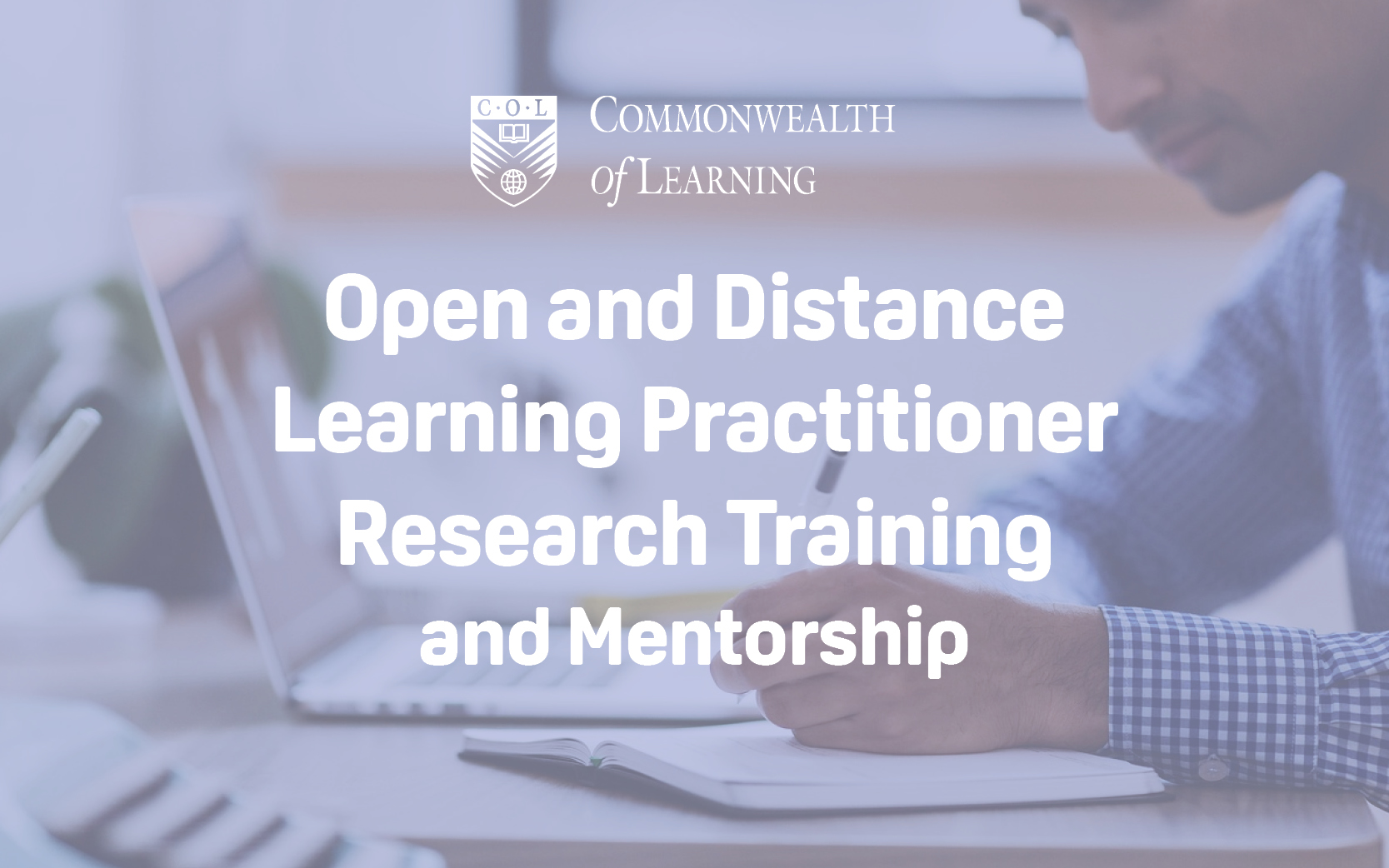 Reading Time:
3
min read
The Commonwealth of Learning Open and Distance Learning (ODL) Practitioner Research Training and Mentorship programme is now accepting applications.
This is a six-month programme focussed on stimulating and supporting practitioner research on ODL in higher education to facilitate quality educational research.
This online programme also includes the establishment of a network of mentors to promote high-quality research in ODL and encourages sharing of research findings through online fora and publications.
According to Dr Jako Olivier, Adviser: Higher Education at COL, "Participants may be any academics from public higher education institutions in the Commonwealth. Ideally, they should be academics who have already obtained PhDs and who are considered early-career researchers."
At the core of this programme are 14 experienced and well-published mentors who will act as guides and co-authors for the selected early-career researchers.
Applications must be submitted on or before 28 February 2023, and include a statement of interest explaining the planned area of research in terms of ODL and preferred research methodology (maximum 500 words) as well as a resume or short CV of no more than three pages.
Applications details are available here: https://forms.office.com/r/8chLX1vpUN
For more information on the programme, the mentors and the application process, see this brochure: http://hdl.handle.net/11599/5229