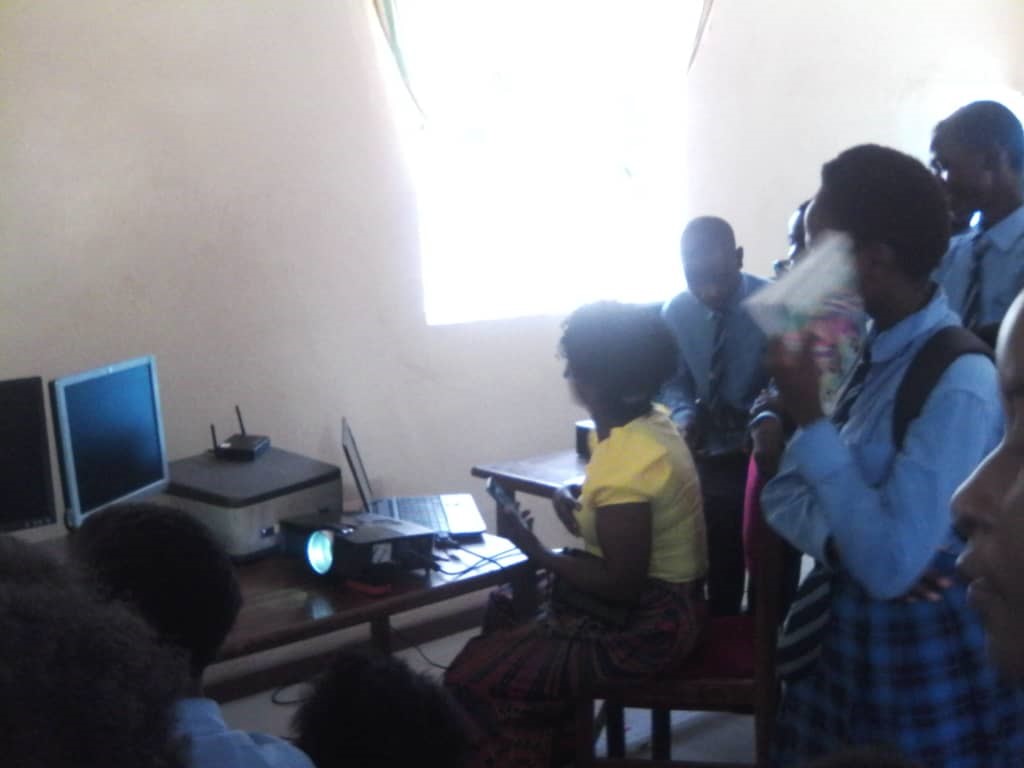 Reading Time:
3
min read
Completion of a baseline formative evaluation and buy-in from key stakeholders have laid the foundation for Zambia to move to the implementation stage of the Open/Innovative Schooling (OIS) model.
On 16-17 October 2019, COL supported the visit of an external evaluator to the Zambia Department of Open and Distance Education for a series of meetings with the project team led by the Acting Director – Directorate of Open and Distance Education (DODE) Mr. Smith Bweupe. The evaluator also visited the offices of the Educational Broadcasting Services, along with a pilot primary school – where adult learners, Grade 9 pupils, and the school ICT team were on hand to demonstrate the use of the Aptus device. In addition, the evaluator met with 12 content developers in their ICT lab to get feedback on the content development process.
The use of curriculum-based OER content, mediated through the use of Aptus to overcome problems of connectivity, is currently being piloted in 20 centres around the country. The pilot will provide insights into the strengths and weaknesses of the model before implementation at scale.
Currently, there are approximately 300 million out-of-school children and youth around the world. Many countries experience growing numbers of young people who are neither in employment nor in further education and training, because they have not completed basic education. COL's OIS model helps address these challenges.
As noted by COL's Education Specialist: Open Schooling Dr Tony Mays, "The 2019-2020 period signals implementation with teachers and learners. By creating opportunities for learners and teachers to access engaging digital content, it is hoped that it will be possible to reduce school absences and drop-outs; and with additional after-hour support, to encourage children, youth and adults who have not completed their basic education to do so."