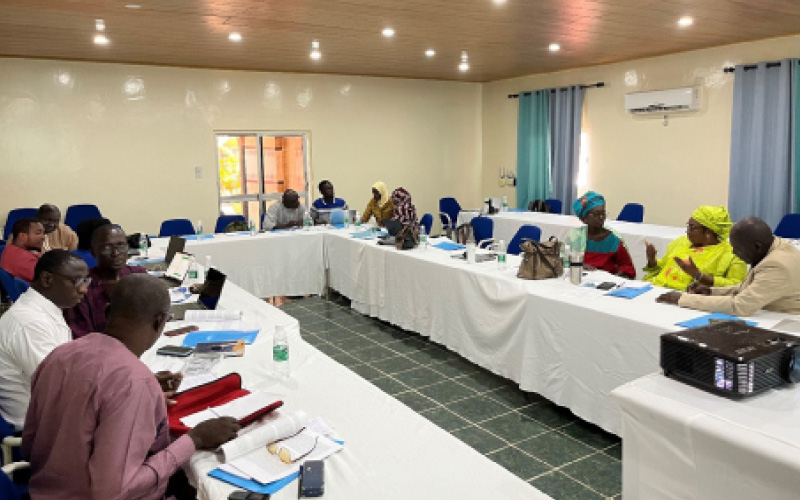 Reading Time:
2
min read
At a national level, COL's OS portfolio supports the development of national policies and strategies for open schooling provision.
This requires a direct engagement with a Ministry as illustrated in the photograph above where COL supported the Ministry of Basic and Secondary Education in The Gambia to develop a detailed project plan for the eventual establishment of a new open schooling initiative. Recently, COL has contributed to the development of open schooling concept notes for Bangladesh, Cameroon, The Gambia, Ghana, Guyana, Jamaica, Samoa, Sri Lanka, the UK and Vanuatu. The next step would then typically be to develop a detailed project plan.
Dr Tony Mays, COL's Education Specialist for Open Schooling observes:
The first step towards the expanded open and innovative schooling provision is to recognise and document the need. Then, it is necessary to create a conducive policy and strategy framework for an appropriate form of a more flexible schooling provision which will help more 'not in employment education or training youths to access schooling opportunities. The resources and strategies developed may also support those children already in schooling but not performing well and create second chance opportunities for adults who dropped out of schooling.