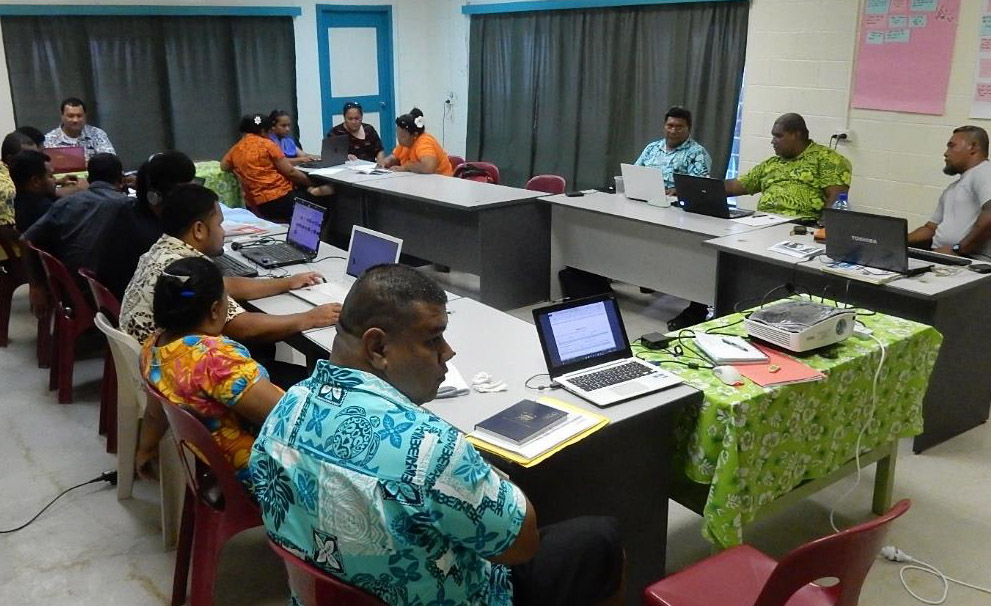 Reading Time:
2
min read
Four pilot courses for technical and vocational skills development have been developed in Tuvalu, following a workshop in Funafuti, Tuvalu, in August 2016. The courses, which are developed as open educational resources, are Working with Concrete, Basic Horticulture, Introduction to Basic Painting Skills, and Basic Sewing Skills.
They are intended to address the need for a viable alternative for students who are not suited to academic streams. The Working with Concrete and Basic Horticulture were adapted from existing COL Open Educational Resources and will form the foundation of the technical and vocational skills development programme for the island of Nanumaga.
The workshop was facilitated by COL in collaboration with the Ministry of Education and the Island Council and brought together 15 participants from the islands of Funafuti, Vaitupu, Nanumaga, Nukufetau and Nukulaelae. Additional course development is planned for early 2017.
Photo: Workshop participants collaborate on course development.