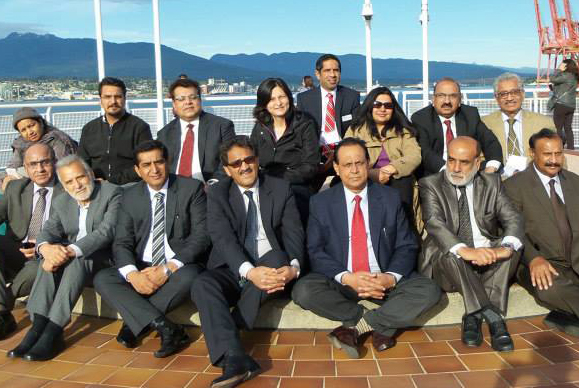 Reading Time:
3
min read
On May 6th, 19 Pakistani Vice Chancellors, representatives of the British Council and Higher Education Commission Pakistan, concluded a ten-day study tour in Vancouver, Canada. The tour was hosted in collaboration with the Commonwealth of Learning (COL), the British Council Pakistan and the Higher Education Commission (HEC) of Pakistan.
"This is not just a visit, it's been a whole education, exposure, bounding in the most lovely environment. It's been a "wow" experience throughout," said Nishat Riaz, Director of Education for the British Council in Pakistan.
The study tour focused on learning from the experiences of their counterparts from the leading institutions in British Columbia, Canada and included presentations, networking and workshops.
Professor Dr. Zahoor A. Swati, Vice Chancellor, Khyber Pakhtunkhwa University of Agriculture, Peshwar, Pakistan, said, "the institutions provided opportunity to learn abut the reasons of their success and where we lack and can improve to achieve excellence in our own functioning".
The delegates gained more from the study tour than just Canadian expertise; they learned and shared challenges and ideas with each other.
"One of the most important outcomes of this training is the developed understanding between Vice Chancellors of different universities from different parts of Pakistan, which will definitely have long-term positive impact in the country," said Dr.Shahida Hasnain, Vice Chancellor of the Women University, Multan, Pakistan.