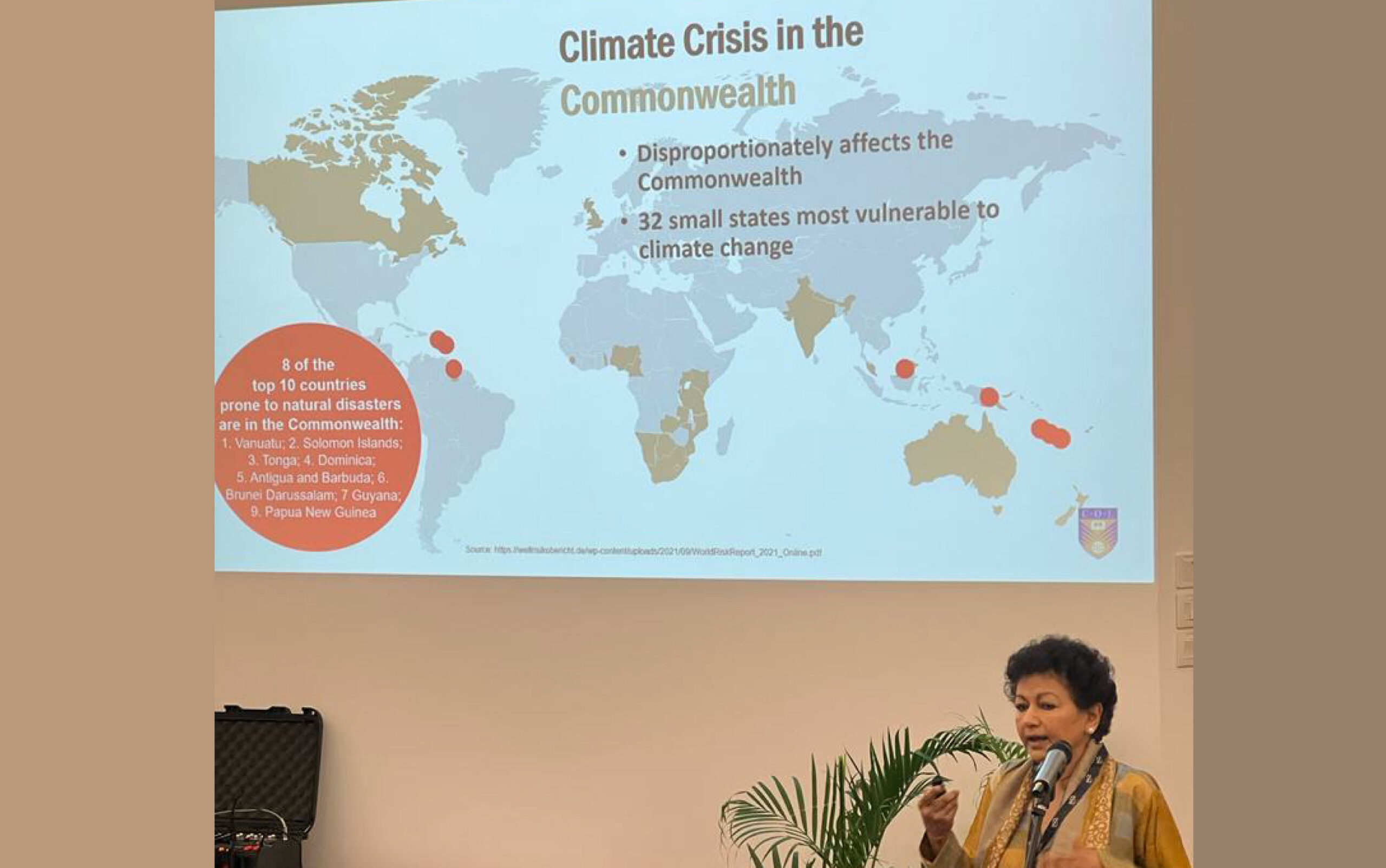 Reading Time:
3
min read
The fourth offering of the Pan-Commonwealth Training Programme on Women and Leadership was launched in Penang earlier this week.
COL has partnered with Wawasan Open University (WOU) in organising the programme. It focuses on fostering conversations around transformational leadership. The three themes are on women and leadership, educational technology and climate change.
Mid-career women professionals from 15 countries covering all four regions of the Commonwealth are participating in the programme. Six globally renowned leaders in ODL serve as panelists that lead and mentor the participants. Professor Asha Kanwar and Professor Lily Chan, Vice Chancellor of WOU are among them.
In her inaugural presentation Professor Kanwar mentioned three issues of our times, namely, Covid-19, achieving SDG4 and the climate crisis. She asked if women professionals in ODL were ready to provide leadership in addressing the issues, since very few women reached the top of educational administration in public universities. Innovative leadership is issue-based and not always institution-based, and it evolved through non-formal and informal processes. "Leadership is a skill that must be promoted among women if we need innovative leaders," she said.
Delivering a keynote address, Ms Nurul Izzah Anwar, Member of Parliament from Penang State, termed ODL as "a boon to women who may want to upskill and increase their employability, but cannot leave their young children." She praised COL for advocating for ODL and WOU for practising inclusion.
Ms Frances Ferreira, Acting Director: Skills and one of the panellists spoke about the importance of changing the system rather than asking women to change. One of the sessions was on the benefits of data analytics.