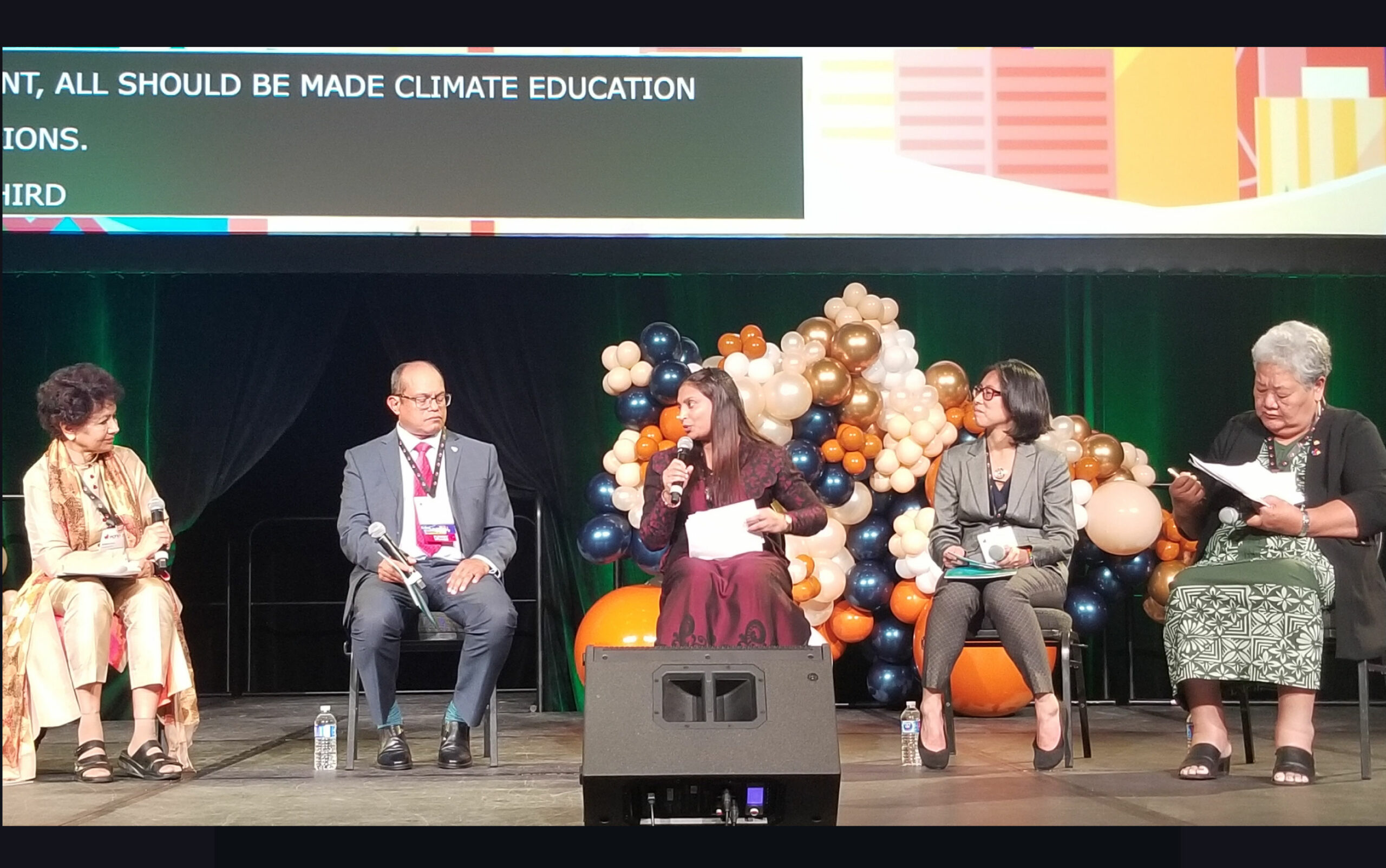 Reading Time:
4
min read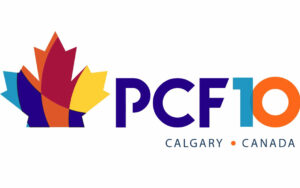 The final session of day 2 was one of the most timely and topical – "Transforming Education for Climate Change." Moderated by Professor Asha Kanwar the panellists included Dr Rolph Payet, Hon. Dr Aishath Ali, Minister of Education, Maldives, Dr Christina Kwauk, and Chief Executive Officer, Ministry of Foreign Affairs and Trade, Samoa, Ms Peseta Noumea Simi.
These four thought leaders provided provocative and salient points that they believe will lead to a more sustainable climate plan for future generations. Talking points included 'Transformative Climate Justice', 'Climate Change Resilience and Good Practices', and 'Transforming education so that Pacific Islands are not Left Behind.' The panellists also posited on topics such as how climate change also impacts the health of people around the globe and its existential threats.
Case in point is Maldives – the Indian Ocean island group that averages just a metre above sea level in many parts of the nation and one of the most vulnerable places on earth to the effects of climate change and specifically rising sea levels.
Panellist and Minister of Education for the Maldives, Dr Aishath Ali, explained how education is the backbone of instituting real change to address the global climate crisis,
"The urgency of the climate crisis requires a whole-of-government approach to education systems transformation. Such an approach also needs a firm commitment from the top to create an enabling environment for all necessary downstream and cross-stream activities and facilitate resource allocation. Wherever possible, incentives could also be provided to help nudge behavioural change in the short term."
The panel members went on to say that all nations must work together to implement practical measures for sustainable development. Concrete strategies like the green tax,  and bringing teachers and students to the table to mitigate the effects of climate change were discussed.
Dr Rolph Payet also referred to how water management must become an imperative strategy for countries with increasingly fluctuating weather patterns between wet and dry seasons than historically recorded. And most importantly, to increase awareness among populations significantly impacted by the climate crisis, like the Maldives.
For more insight into the climate change call to action, please refer to or download COL's recent publication "Transforming Education for Climate Action: Report to Commonwealth Ministers of Education."