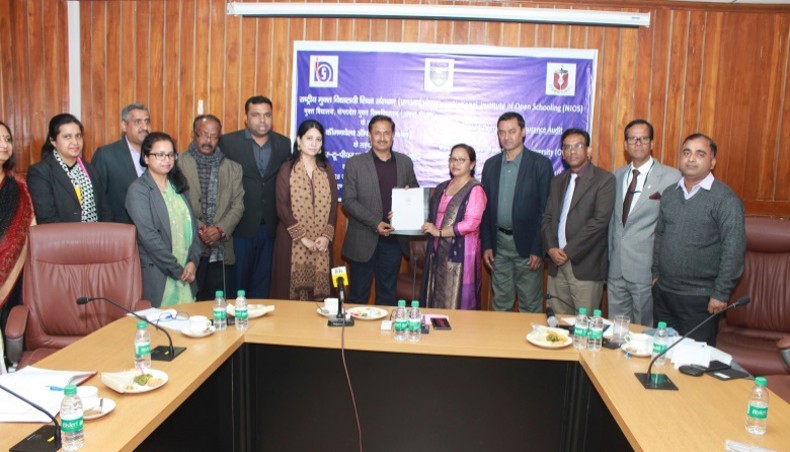 Reading Time:
3
min read
Peer-to-peer (P2P) quality review between regional open schools is an important part of COL's open schooling mandate. COL initiated P2P activities for the development of common criteria for review of quality between the National Institute for Open Schooling (NIOS) in India and the Open School of Bangladesh Open University (OS-BOU).
The two institutions agreed to conduct quality assurance audits based on an inter-institutional audit framework. This framework was developed in an Institutional Peer-to-Peer Quality Assurance Workshop on 2 to 4 May 2017 at NIOS, and involved members from the two organisations, with the support of COL. It was also agreed to conduct a self-assessment of the institutes before the external audit.
The NIOS Team visited BOU from 1 to 5 August 2018 and reviewed the quality assurance process of the BOU Open School using the common criteria developed jointly with the BOU team. The audit team had gone through the self-assessment report on BOU Open School and validated the report after auditing some parameters.
Reciprocally, the BOU team visited NIOS from 28 February to 1 March 2019 and reviewed the quality of the NIOS's open schooling process and validated its self-assessment report prepared by the NIOS team through presenting the exit report.
Both institutions benefited from the exchange of ideas and experiences.