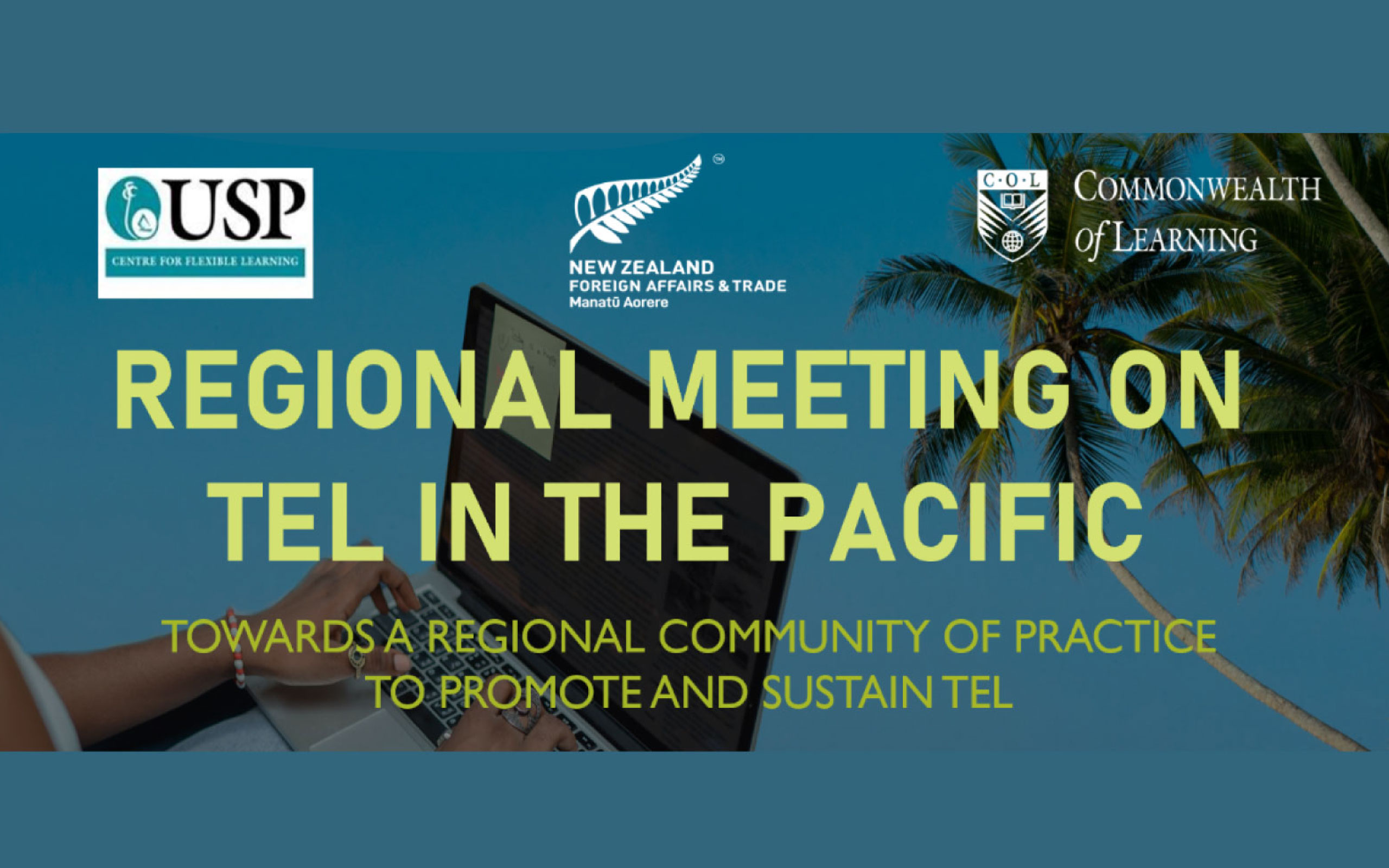 Reading Time:
4
min read
The Covid-19 pandemic has highlighted the important role Technology Enabled Learning (TEL) has in education and training. While there are several TEL initiatives and projects taking place in the Pacific region, there is a lack of information sharing. A community of practice would be one way to increase information sharing to understand commonalities in planning new projects and activities.
To explore the feasibility of an information-sharing community of TEL practitioners, a regional meeting on 'TEL in the Pacific and Its Increasing Importance: Towards a Regional Community of Practice to Promote and Sustain TEL' was held virtually on April 21. Organised by the University of the South Pacific (USP) in partnership with Commonwealth of Learning (COL), 26 leaders in TEL, including from Asian Development Bank, Ministry of Foreign Affairs and Trade, New Zealand (MFAT NZ), the United National Regional Coordination office for the Pacific, UNESCO and UNICEF, and Catalpa, a regionally based international NGO, joined this event to explore opportunities to strengthen coordination and collaboration in TEL.
Each organisation presented an overview of ongoing regional activities in TEL, followed by a group discussion on commonalities in technology platforms, deployment strategies, and challenges faced for greater harmonisation.
Professor Pal Ahluwalia, Vice-Chancellor and President of USP, spoke about the vision of USP in TEL. He said: "USP has been at the forefront of bringing digital transformation and providing distance education in an innovative way in the region. With Covid-19, we are now operating in a very different situation where there is much to be done in the region using TEL. This meeting is an excellent opportunity to discuss how regional leaders can partner to deliver better education for all people in the region using TEL." He thanked COL for the partnership.
Dr Venkataraman Balaji, Vice President at COL, in his concluding remarks observed that there was a consensus that the conversation should continue. COL would put together a document giving an overview of ongoing projects and activities in TEL in the region.