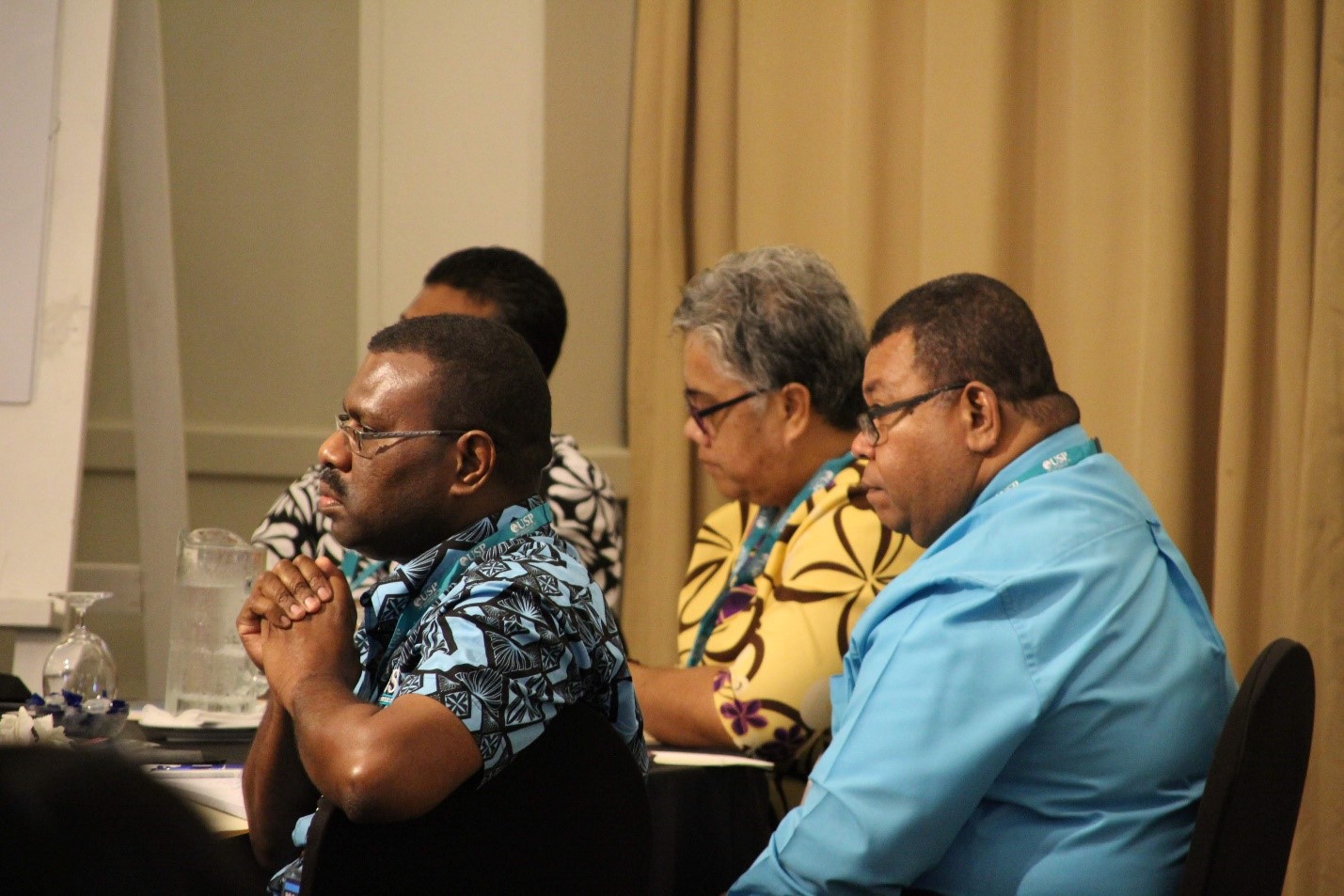 Reading Time:
3
min read
COL, in partnership with the University of the South Pacific (USP), and with the support of the Ministry of Foreign Affairs and Trade (MFAT), New Zealand, organised a Pacific regional workshop on open, distance and flexible learning in the context of emerging regional priorities in Fiji from 13 to 15 August 2019.
Professor Som Naidu, Pro Vice Chancellor of USP and director of The Pacific Centre for Open and Flexible Learning for Development (PACFOLD), a joint activity of COL and USP, served as the workshop convener. Mr Tom Haig represented MFAT, New Zealand. COL was represented by Dr V Balaji, Vice President.
Participants from seven countries in the region (Fiji, Kiribati, Solomon Islands, Tonga, Tuvalu, Vanuatu and New Zealand) joined the workshop and developed activity proposals covering areas such as resilience education and skills development for youth and marginalised populations. Gender was a key consideration throughout the workshop. Participants represented a range of stakeholders and included ministry officials, academics, as well as community-based activists. The partners had conducted a survey of priority needs and also compiled detailed statistics from secondary sources such as the publications of the Pacific Forum Secretariat.
In his inaugural remarks, Mr Jone Nemani, Permanent Secretary for Youth and Sports, Fiji, emphasised the importance of skills training for out-of-school youth in the region. Professor Konai Thaman noted that all new developments in the region need to build on Pacific values in her keynote address. Professor Richard Coll, Deputy Vice Chancellor of USP delivered the valedictory address.
The workshop proposals will be presented to a special forum comprising Pacific ministers and experts during the ninth Pan-Commonwealth Forum (PCF9) taking place in Edinburgh from 9 to 12 September 2019.