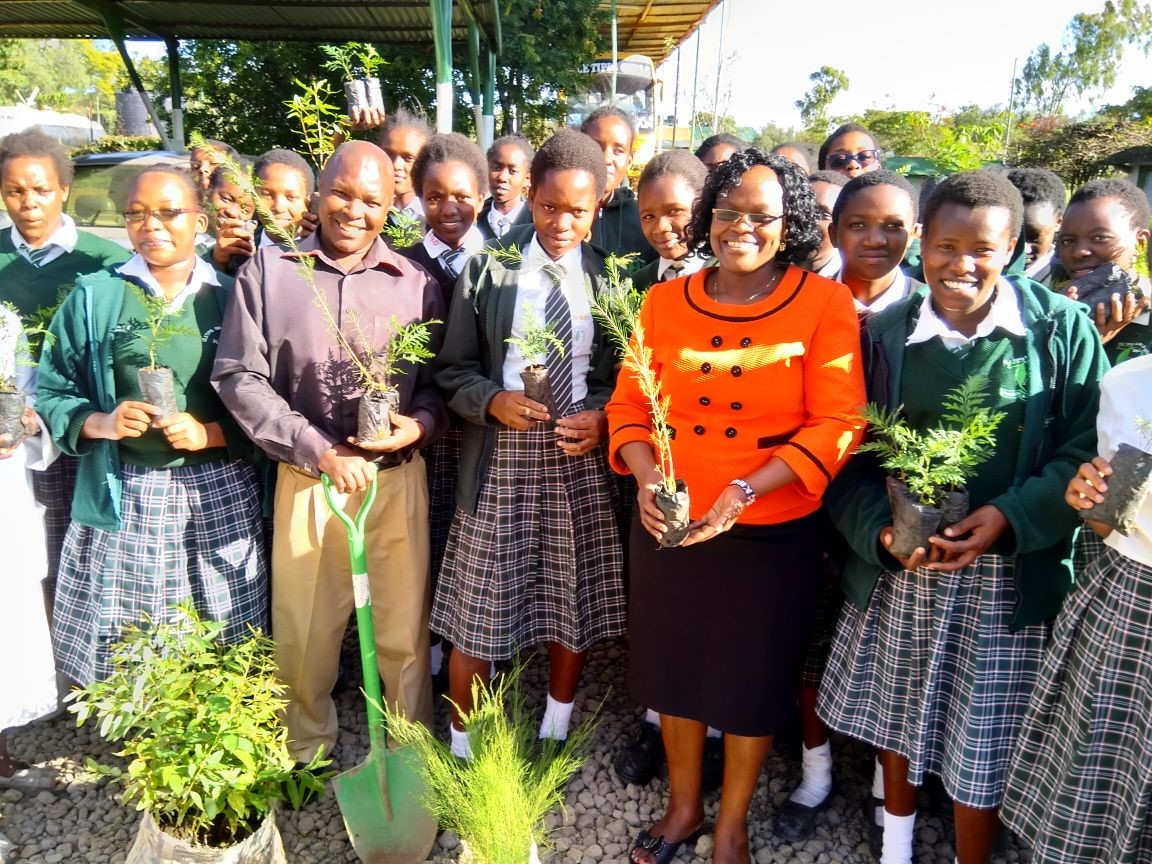 Reading Time:
7
min read
Effective implementation of Inclusive Education ensures that school leaders and teachers can respond to the needs of all learners, with a focus on persons with disabilities as well as other learners with different interests and styles of learning. COL has been working with the Kenya Institute of Special Education (KISE) to build teacher capacity in Inclusive Education, with the aim of benefitting all learners by recognising diverse perspectives and promoting inclusion.
Monicah Kibui, a teacher at Ole Tipis Girls Secondary School in Kenya, is one such teacher who has participated in the capacity building activities in the programme, also referred to as 'Teacher Futures – Kenya.'
"As Deputy Principal of the school and also a teacher of English and Literature, I have the responsibility to ensure that strong collaborative relationships are built between the learners and the school's teaching and non-teaching staff, and more so with the special needs learners and their parents."
She adds, "Ole Tipis is the only girls' national school in Narok County in Kenya, and it is also an integrated school, which means that we admit learners from all over the country, and being integrated, we also admit those with special needs like the visually impaired."
Situated some 3 kilometres from Narok town, the school faces inadequate infrastructure and also a high workload for teachers since the school has embraced the 100% transition of learners from primary to secondary school. With so many learners and few teachers, the danger to overlook the special needs learners is real.
This is the reason Ms. Kibui took the opportunity to participate in the e-workshop on inclusive pedagogies, a course that was offered for teachers in both special and integrated schools by KISE, with the support of COL.
Ms. Kibui particularly liked the use of technology in the training programme. "The use of PowerPoint presentations throughout the training sessions made it a very enriching experience. We were also guided on how to access OER and the learning management system."
The knowledge gained from the training has empowered Ms. Kibui to see inclusion not only as an educational issue but also a moral obligation for schools to provide a learning context that enables all learners to access and achieve learning.
"I am able to handle the learners with special needs better. I have also lobbied for some of their issues to be addressed by the school administration. I am able to access more learning materials and use them in class," says Ms. Kibui
Inclusive pedagogies aim to broaden the capabilities of teachers for effective instruction to those who have traditionally been excluded from educational opportunities, such as those from different cultures and even ethnic minorities.
To realise this, Ms. Kibui believes that inclusion needs to take place both within and outside the classroom. She aims at achieving participation from all learners by working with colleagues to organise events such as tree planting days. Such activities would help to kill two birds with one stone, because apart from building strong collaborative relationships outside the classroom setup, the tree planting helps the learners to appreciate the need to take care of the environment.
"I will continue to sensitise colleagues and all the school stakeholders on the different needs of all learners, including learners with special needs. I aim to use the knowledge gained in my daily teaching practices."
The skills and knowledge gained from the training on inclusive pedagogies have been helpful to Ms. Kibui during COVID-19. "I have not only sensitised learners on OER but they can also access learning materials from home."
She says of the training, "It has made me a more conscious, sensitive, better teacher."