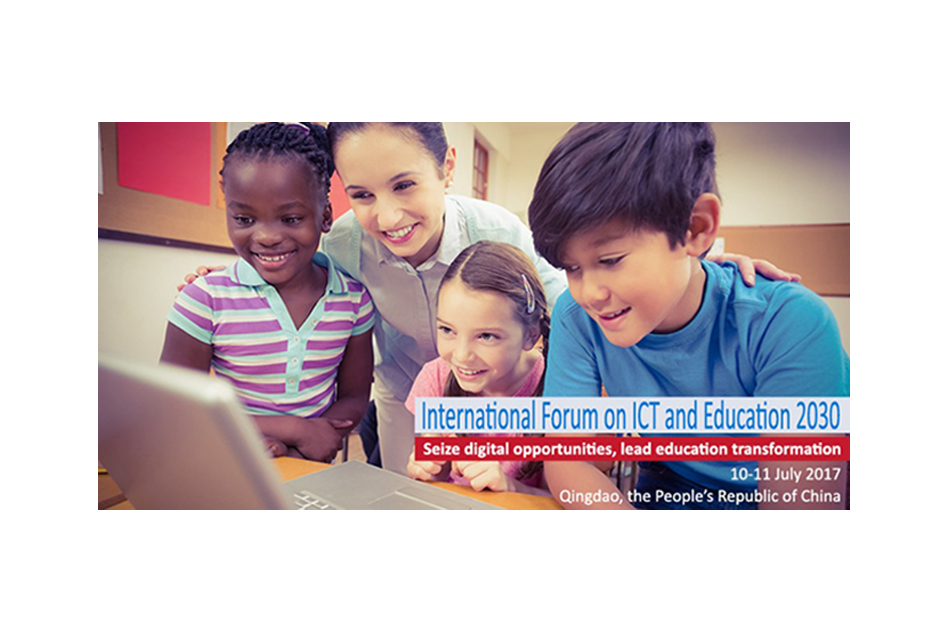 Reading Time:
4
min read
Professor Asha Kanwar spoke at the International Forum on ICT and Education 2030 organised by UNESCO from 10 to 11 July 2017 in Qingdao, the People's Republic of China. The main focus of the Forum was to harness information and communication technologies (ICTs) to achieve Sustainable Development Goal 4 (SDG 4) for Education 2030.
In her first presentation titled "From Policy to Practice: Lessons from the Commonwealth", she highlighted research findings on the effectiveness of ICT in education, provided insights on existing practice through examples from the Commonwealth and shared key lessons learned and how they paved the way forward for COL.
The second presentation titled "Looking Ahead for COL: Reimagining the future of learning", emphasised the future trends in the labour market, the need for lifelong learning and the role of technology in achieving it. Professor Kanwar featured the emerging technological trends including the convergence of online and flexible learning, the rapid rise of messaging as a global communication paradigm as well as the rise of Blockchain.
The Forum was organised as a follow-up to the International Conference on ICT and Post-2015 Education held in May 2015. It brought together high-level ministry officials from over 70 Member States of UNESCO, senior representatives of UN agencies and international organisations, eminent researchers and practitioners, and executives of ICT industries to review new digital technologies and prevailing best practices. It served as a platform for sharing programmes, policies and cutting-edge ICT solutions as well as fostering partnerships to accelerate the achievement of SDG 4 targets.
COL is a distinguished thought leader in the field of ICT in education and is at the forefront of global ICT advancements for sustainable development. By developing policies, strengthening research and supporting the implementation of models at scale COL provides innovative solutions that cater to the diverse needs of all the citizens in the Commonwealth Member States.