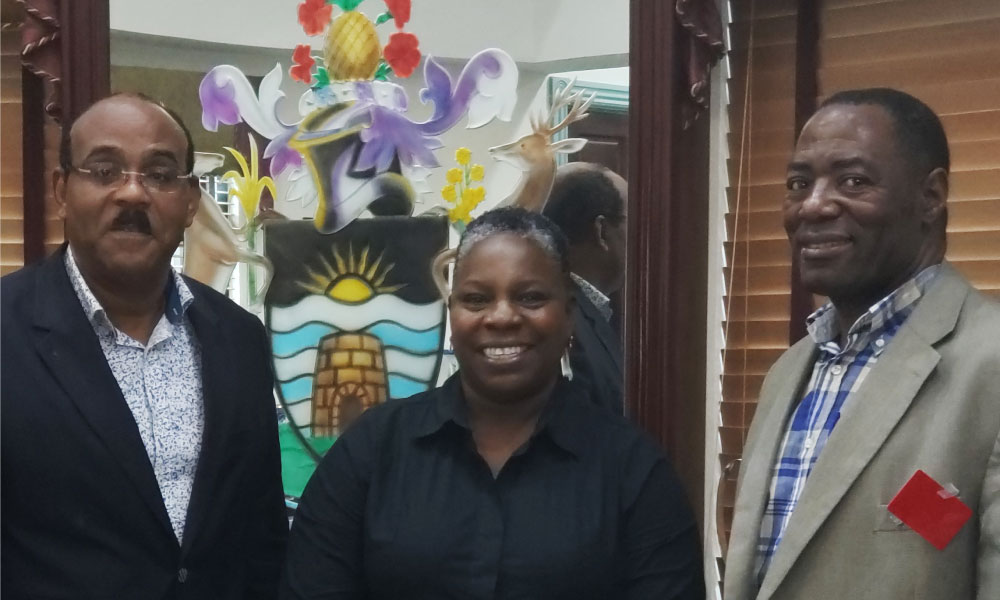 Reading Time:
3
min read
Honourable Gaston Browne, Prime Minister of Antigua and Barbuda, expressed interest in extending COL's Lifelong Learning for Farmers (L3F) model of linking informal learning outcomes to credit and finance by way of a special programme to enhance national food security.
COL has been implementing L3F activities in the country since 2018. Hon. Samantha Marshall, Minister for Agriculture, Lands, Fisheries and Barbuda Affairs, leads the Zero Hunger Challenge programme to improve food security at every level, starting from the farm household. Backyard gardening is a key component and requires new skills for farmers to be successful. Evidence of the acquisition of new skills is essential for a farmer to avail credit from financial institutions to increase production, access markets and generate profit from backyard horticulture.
COL's demonstrated successes in converting farm-level learning into access to credit and finance can provide a way forward for farmers in utilising a large credit facility of EC$2 millions made available by the Caribbean Union Bank and the Ministry.
Dr Moses Tenywa, COL Education Specialist: Agriculture and Livelihoods, met with the Prime Minister and Minister for Agriculture during a visit in February 2020. He noted: "We are honoured to work together with the Government of Antigua and Barbuda to create synergies between informal learning, credit and access to markets towards meeting targets of SDGs."