Reading Time:
3
min read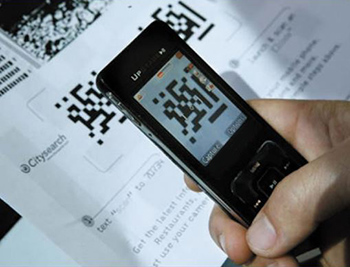 The Commonwealth Educational Media Centre for Asia (CEMCA), a regional centre of COL, developed a new mobile application to integrate multimedia into printed course materials: Print2Screen.
Using Quick Response Codes (QR codes) or 2D barcodes, the Android app allows learners to view multimedia embedded in a printed course material using a smartphone or mobile device. Typically, any multimedia references in printed course material are referenced by a hyperlink which must then be manually entered into a web browser. The app eliminates the need to retype a URL, as the reader simply uses a mobile device to scan the code. It also has the ability to keep a library of resources viewed, add notes to a particular resource for future reference and share a resource on social media for social learning.
The Print2Screen is available free of charge in the Google Play Store.
You can test out Print2Screen in a new batch of open educational resource courses now available on OAsis, COL's online institutional repository. The courses were developed with the support of COL as part of a grant from The William and Flora Hewlett Foundation. They include significant video components, which can be accessed with the Print2Screen app.