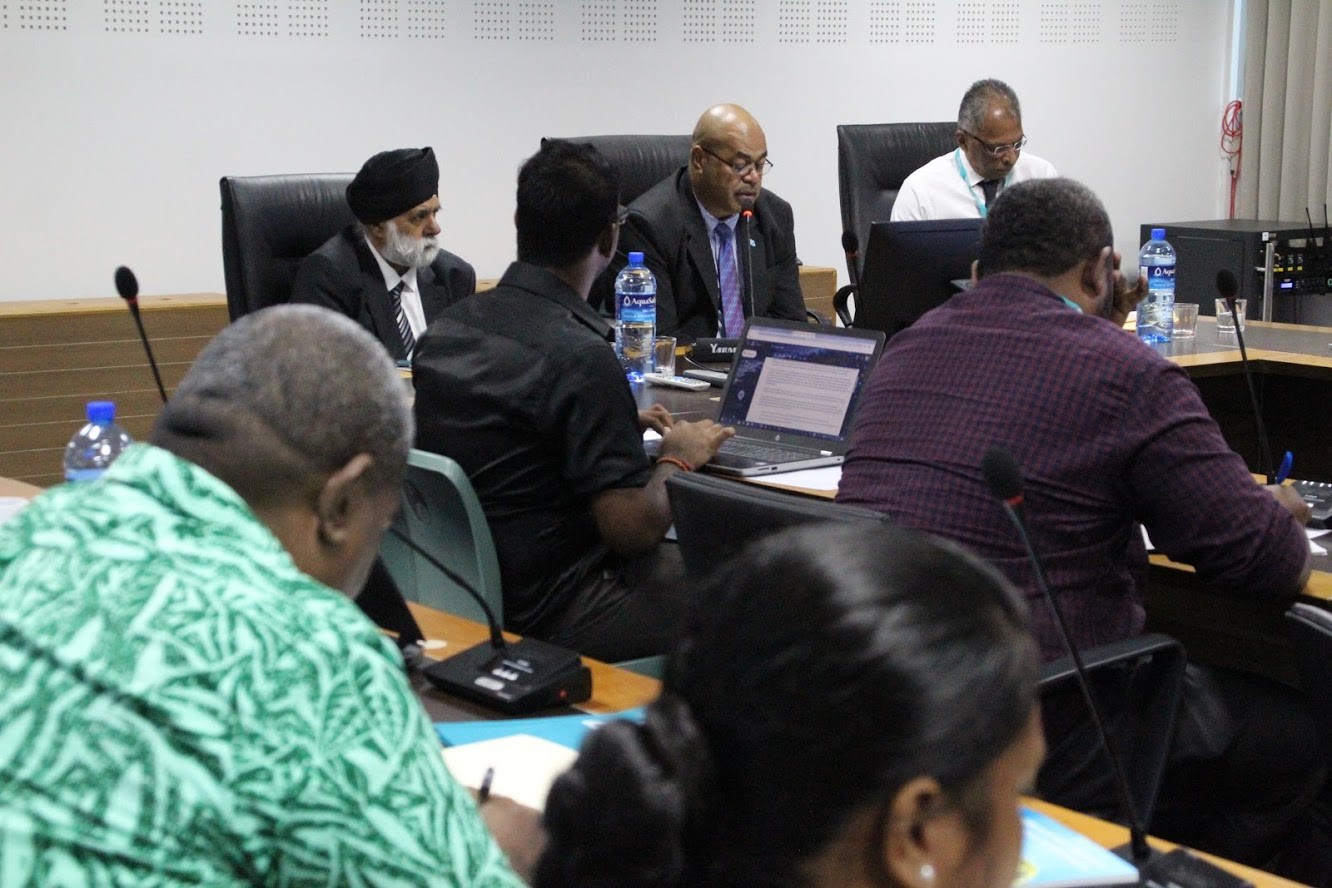 Reading Time:
4
min read
COL Regional Centre, the Pacific Centre for Flexible and Open Learning for Development (PACFOLD), conducted a workshop on 'Professionalising Youth Work' at the University of the South Pacific (USP) from 22 to 26 June 2019 in Suva, Fiji. The workshop focused on developing short courses for youth workers in the Pacific region, using open educational resources from the University of West Indies (UWI) and shared by the Commonwealth Higher Education Consortium for Youth Work. The Consortium includes COL, UWI and the Commonwealth Secretariat, with USP as an implementing partner.
Twenty seven individuals from eight Pacific Island nations took part in the workshop: Fiji, Kiribati, Papua New Guinea, Samoa, Solomon Islands, Tonga, Tuvalu and Vanuatu. Participants hailed from community-based youth organisations, ministries responsible for education, youth and gender, as well as various post-secondary institutions.
The opening ceremonies were officiated by Professor Pal Ahluwalia, Vice Chancellor and President of USP and Professor Som Naidu, Pro Vice-Chancellor, Flexible Learning and Director of PACFOLD. In his introductory remarks, Professor Ahluwalia highlighted the importance of youth work and empowering youth workers in the Pacific region.
Mr Jone Nemani, Permanent Secretary of Fiji's Ministry of Youth and Sports Development, inaugurated the workshop, noting that "curriculums to support youth work that teach about the nature of youth bear particular urgency in the Pacific."
The event was facilitated by Dr Gary Pluim, Assistant Professor in the Faculty of Education at Lakehead University, Canada, and Professor Naidu. Dr Pluim presented an overview of trends in youth work drawn from his international experience across four continents. Professor Naidu led participants in identifying key competencies for the courses that are needed by youth workers. Participants also contributed to adapting course content for youth workers in the Pacific region. These short courses will be offered online and via USP Global, and may form part of a certificate, diploma or degree programme offered by USP. Participants made commitments to further the development of courses in the coming months.
Dr Kirk Perris, COL's Adviser: Education said, "The curation and contextualisation of courses informed by the professional experiences of all participants will create an authentic learning experience for youth workers seeking relevant and timely professional development opportunities."