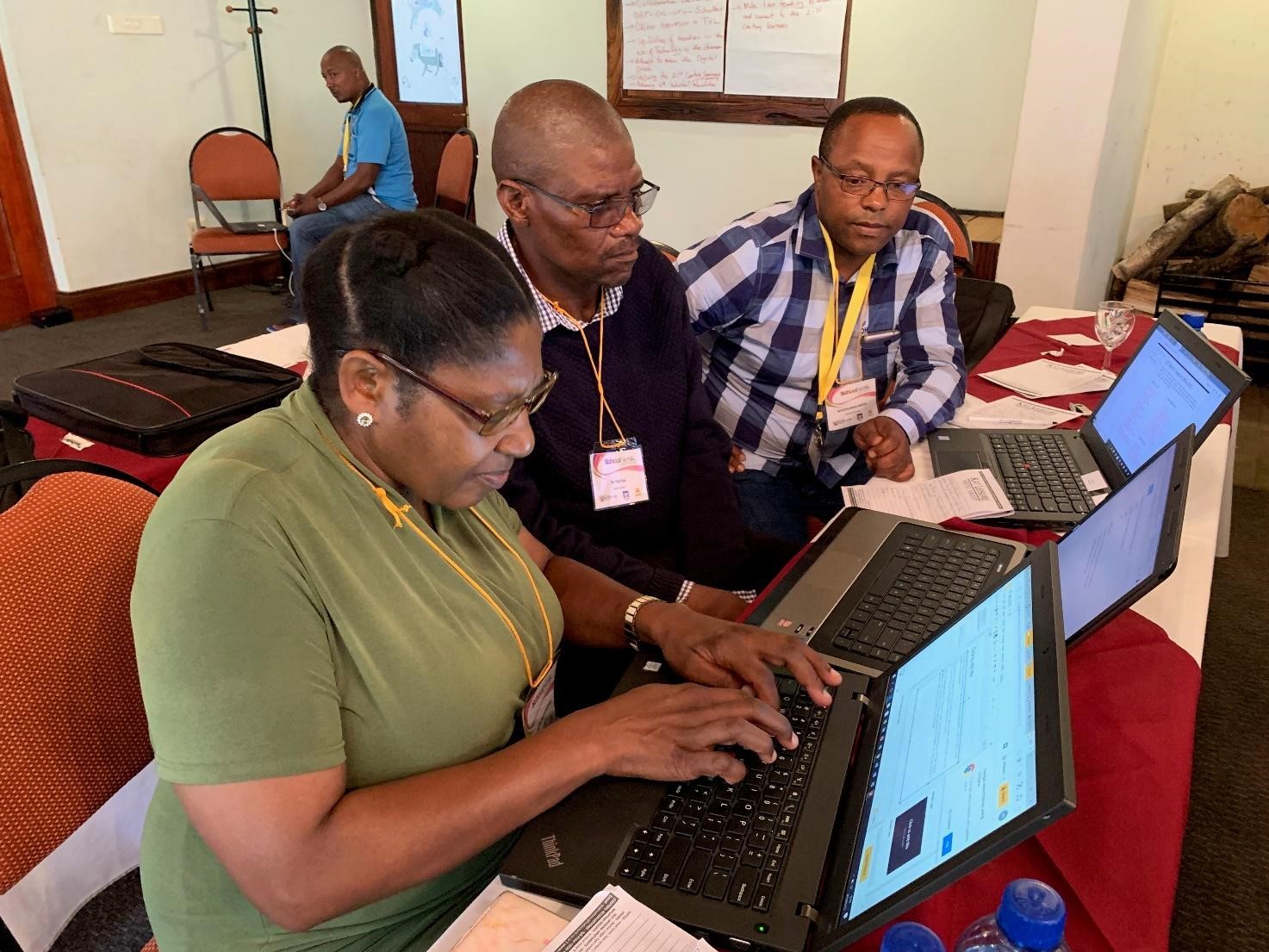 Reading Time:
3
min read
Ms Nomalungisa Maxengana teaches English and History at Elukhanyisweni High School, located in the Eastern Cape Province in South Africa. She also serves as the head of department for Languages and Social Sciences. She is an experienced teacher who is readily adapting to new pedagogies.
Elukhanyisweni High School is one of 10 project schools in the 'Teacher Futures' programme funded by COL. The programme has enabled Nomalungisa to participate in a range of professional development courses.
"I knew next to nothing about digital learning skills at the start of the programme, apart from typing on my laptop, attaching documents and sending e-mail attachments," Nomalungisa said.
Nomalungisa credits the 'Teacher Futures' programme for motivating her to master technology and infuse technologies in her teaching and learning. While enthusiastic about applying her learnings, Nomalungisa notes that there are challenges which require teachers to change their mindset and work with accessible resources. For example, Elukhanyisweni High School was burgled and learner tablets were stolen. As a result, teachers only have access to their own laptops for planning and executing lessons. There is also only one data projector at the school, which limits the extent to which teachers can integrate technology.
At a recent 'Change Leadership' workshop focused on the culture of collaboration in the workplace, Nomalungisa learned how to download YouTube videos and create podcasts. She used these skills to create and share podcasts to prepare learners for exams. She also downloaded and shared videos via the messaging platform WhatsApp, as learners often do not have access to connectivity to search for subject-specific videos.
"I was amazed by the enthusiasm of the learners in their response to the resources and this positive response prompted me to encourage my colleagues to create learner subject groups to collaborate among themselves while sharing information," she says.