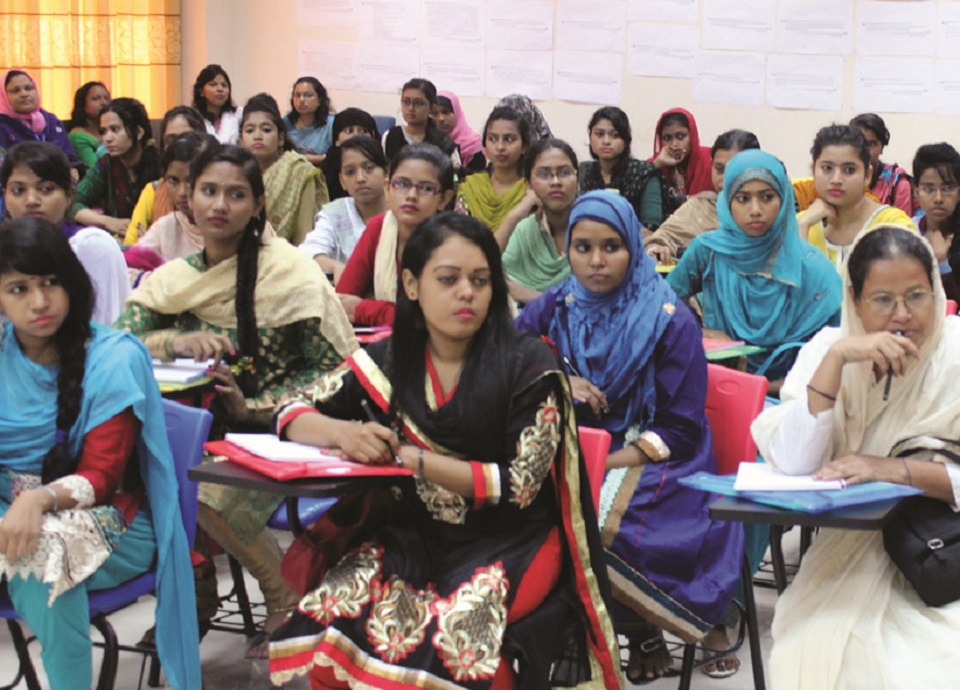 Reading Time:
4
min read
An estimated 31 million girls of primary school age and 32 million girls of lower secondary school age are not enrolled in school (UNESCO, 2014). In developing countries, 116 million young women, almost one-quarter of all women of this age group (aged 15-24), have never completed primary school (UNESCO, 2013).
Solving this problem requires understanding and addressing the barriers that girls and young women face in attending and completing school.
Early marriages
Distance to school and safety concerns
Cost of schooling
The solution: Open schooling
Open schooling is a powerful way to address issues of social justice and equality. COL promotes open schooling as a gender-sensitive model across the Commonwealth. Through open schooling, girls and women can participate in education and skills training, no matter their age or social status. COL uses information and communications technology in innovative ways so girls and women can learn at their own pace, place and convenience, and prepare to enter the world of work while also attending to day-to-day activities and family responsibilities.
What will we do?
Thanks to the generous support of the governments of Canada and Australia, COL will support secondary schooling, training and skills development for girls and women using open and distance learning.
This work will be completed under two separate projects:
Ending the Cycle of Child, Early and Forced Marriage, supported by Global Affairs Canada, will support Canada's work to end child, early and forced marriage (CEFM) and focus on Bangladesh, Mozambique, Tanzania and Pakistan.
Reaching the Unreached, will support the Australian Department of Foreign Affairs and Trade's work in the area of gender equality and will focus on Bangladesh, India and Pakistan.
Through this initiative, COL will use information and communications technologies and distance learning to reach some of the world's most vulnerable girls and young women to ensure they have access to educational opportunities and skills development training.