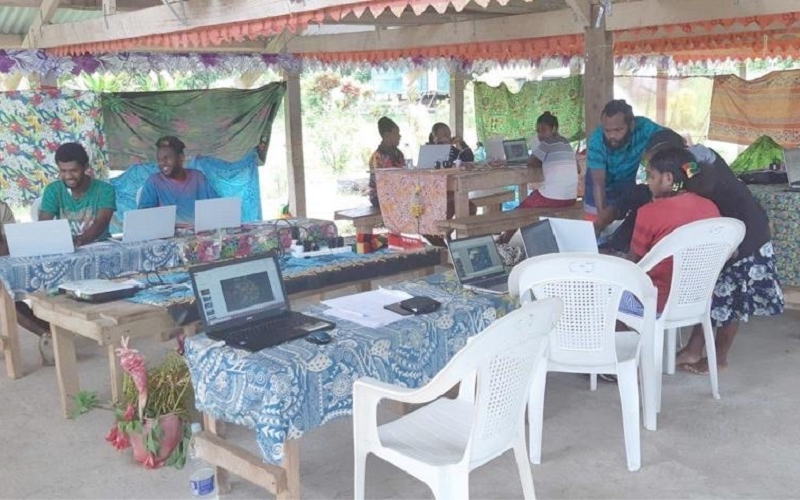 Reading Time:
4
min read
The Pacific Technical Vocational Education and Training (TVET) Online Toolkit has been designed to provide TVET practitioners with the resources they need to improve their professional practice. Among the many resources in the Toolkit, those related to promoting TVET as a pathway have drawn particular interest. To connect with stakeholders, including industry, communities, families and students, the Toolkit's resources are being used by practitioners to develop the professional skills needed to advocate for TVET as an effective career path.
With support from COL, the Ituani Vocational Centre in Vanuatu is promoting TVET as a pathway for better livelihoods. To promote its programmes and increase student enrolment, staff creatively applied the knowledge and skills learned from the Toolkit's resources to build an institutional website, start a Facebook page, and use marketing materials during community outreach sessions.
"We believe the TVET Online toolkit is a resource we will continue to rely on to improve and strengthen our services to the people of Vanuatu, commented the centre's manager, Mr Ken Henjo. He added, "Our goal for 2023 is to increase awareness of TVET as a career pathway open to everyone in Vanuatu."
TVET is a great choice for everyone, especially marginalised women, youth and persons with disabilities who would otherwise miss out on relevant skills training for decent jobs. They can learn new skills or enhance existing ones by participating in TVET training or retraining for a different role. For those living in remote areas, working full-time or with family obligations looking to develop their careers or acquire lifelong learning skills, options like workplace-based, online, weekend, evening or holiday-based training are practical options with TVET.
Mr Robert Okinda, COL's Adviser: Skills, stated, "Artificial Intelligence (AI) will not inevitably replace job skills related to blue-collar, empathic, creative and innovative work. The skills sector is future-proofed and can better meet the constantly increasing demand for skilled workers by employing more young people, women, and persons with disabilities."