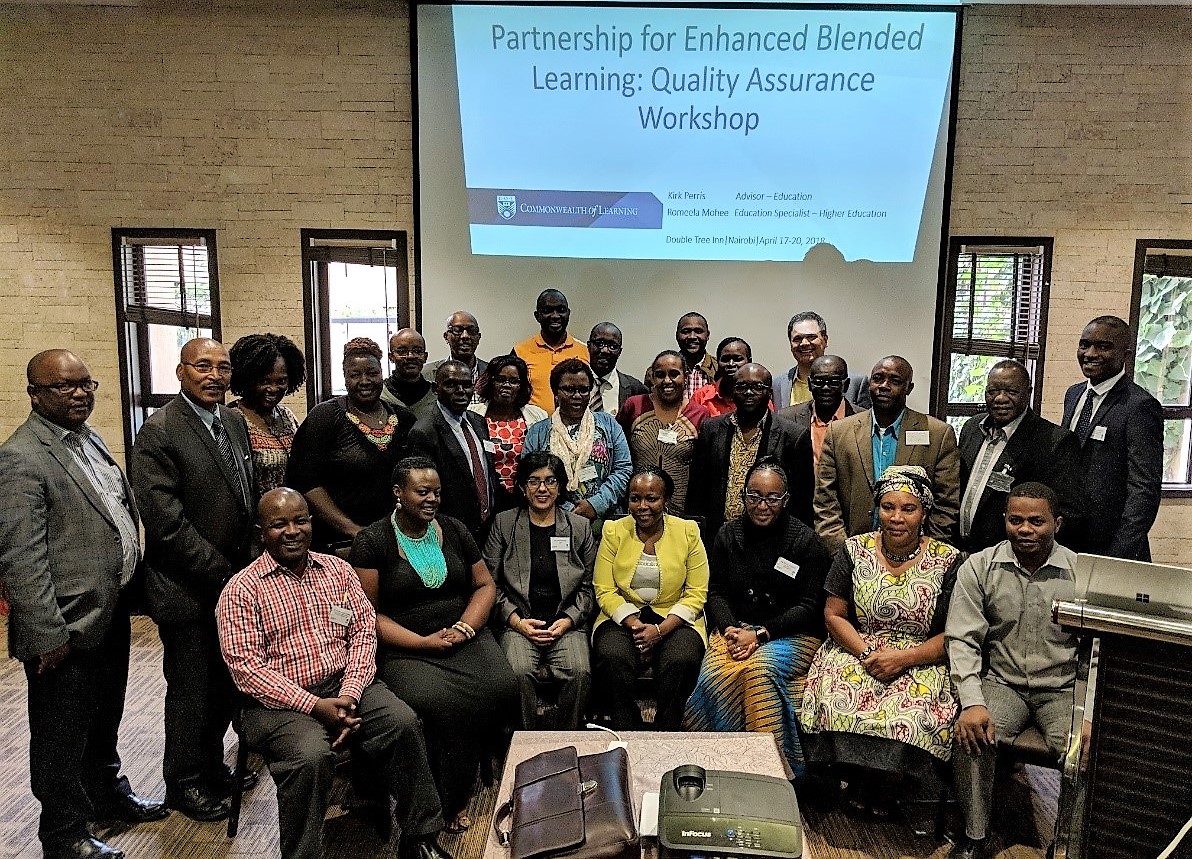 Reading Time:
3
min read
A four-day workshop on Quality Assurance was conducted under the aegis of the Partnership for Enhanced and Blended Learning (PEBL) project in Nairobi, Kenya in April 2018. The PEBL project is being led by the Association of Commonwealth Universities (ACU) and has three partners, including the Commonwealth of Learning (COL), Staff and Educational Development Association (SEDA) and the University of Edinburgh. The project is funded by the Department for International Development (DFID) of the United Kingdom (UK) under the Strategic Partnerships for Higher Education Innovation and Reform (SPHEIR) initiative.
The workshop was aimed at building the capacity of 29 senior administrators and faculty from 21 universities in Kenya, Rwanda, Tanzania and Uganda. "The PEBL project serves to augment the quality of learning through a course sharing initiative. Among the 21 participating institutions, six have been selected to design courses to be delivered through a blended learning modality, with the product being the formation of a network where courses and credits can be shared among participating institution," said COL's Adviser: Education, Dr Kirk Perris.
The workshop culminated in group presentations on what participants intend to accomplish upon return to their home institutions. Participants will continue to work collaboratively on their respective rubrics, along with other aspects such as institutional policies, needed to ensure the project achieves its expected outcome of creating a viable course sharing network.