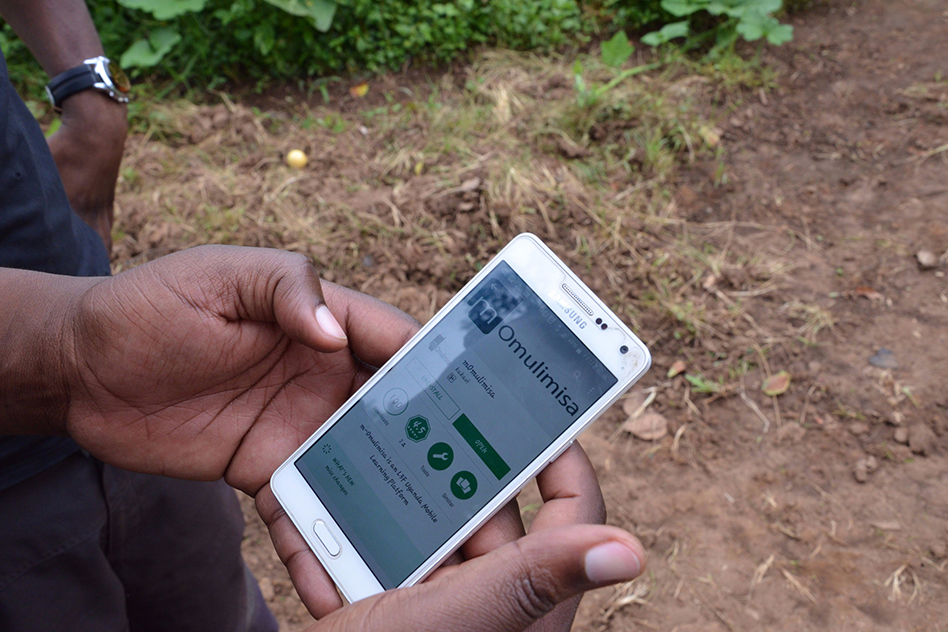 Reading Time:
3
min read
A COL-supported mobile and web-based learning platform is growing in popularity in East Africa due to its ability to enable farmers to exchange information with extension officers in their local languages. Known as m-Omulimisa in Uganda, Makerere University and Uganda Christian University have institutionalised the platform and are using it in their community outreach programmes.
The platform is designed to integrate into existing agricultural extension systems and leverages established infrastructure and networks with farmers and extension officers to reach more underserved farmers and grow services. Through text messaging, farmers use their mobile phones to send agricultural questions in their local languages and receive feedback from a local extension officer. They are also able to attach pictures, so that extension officers can better diagnose any problems, such as diseased crops or animals. Partnerships with telecom companies ensure that the farmers' interactions with the platform are free of charge.
As of August 2017, more than 15,000 farmers from 51 districts have registered with the platform in Uganda, where extension officers have answered more than 4,300 questions. In Tanzania, COL is partnering with Matumaini Mapya on a similar platform to facilitate learning among farmers in COL's Lifelong Learning for Farmers initiative.
Without m-Omulimisa, extension officers would typically deliver agricultural extension services by visiting farmers in person. This approach remains very expensive given the large numbers of farmers and vast distances over which to reach them. The m-Omulimisa platform is helping to address the need for an inexpensive, efficient and farmer-responsive extension system.