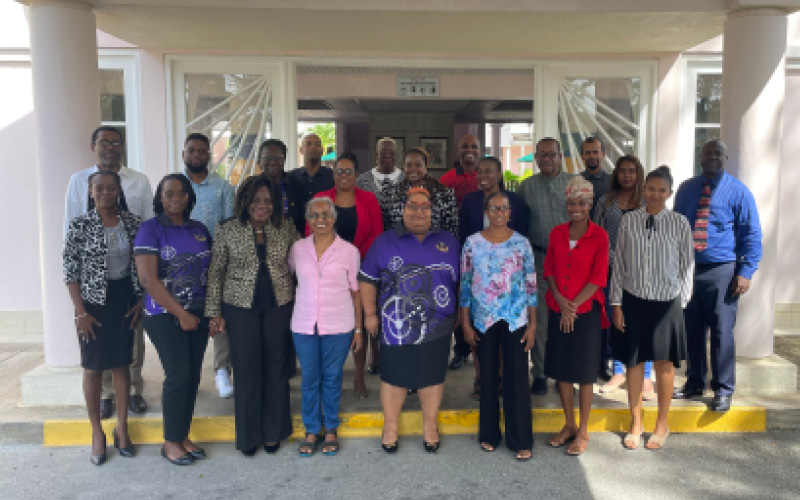 Reading Time:
3
min read
A training program for institutional technical and vocational education training (TVET) leaders from the Caribbean was recently organised by Commonwealth of Learning (COL) in Barbados, with the goal of enhancing skills to create strategies and operational plans for integrating open and distance learning (ODL) in TVET.
The training included a COL course on 'Leadership for ODL in TVET' which targets managers and administrators in TVET institutions. The course was offered in collaboration with UNESCO-UNEVOC and the Caribbean Association of National Training Agencies (CANTA). On successful completion of the course, participants are equipped with abilities to (1) develop/review their ODL strategies, (2) develop action plans for implementation of the strategies and (3) implement the strategies/action plans.
Participants from Barbados, Belize, Dominica, St. Kitts & Nevis, St. Lucia and Suriname attended the COL training course.
COL hosted a wrap-up workshop from 28 November – 2 December 2022, with the goal of validating strategies and developing operational plans for implementation.
In his opening remarks, Mr Henderson Eastmond, Chair of the Barbados TVET Council and Chair of CANTA, offered his gratitude to COL for its partnering with CANTA. He emphasised the session was timely, as the Caribbean Community and CANTA have been planning to use the Caribbean Vocational Qualifications to digitise content for the region's TVET subsector.
According to Mr Robert Okinda, COL's Adviser: Skills, the project's main goal is to provide TVET leaders the tools they need to integrate and deploy locally accessible and appropriate ODL approaches and technologies in TVET, in line with COL's strategy of building the resilience of TVET systems.