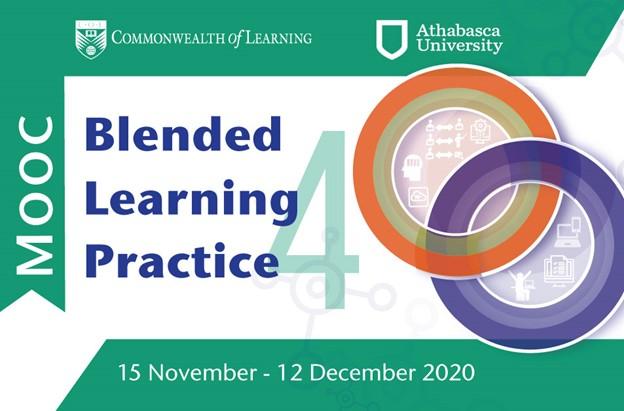 Reading Time:
3
min read
In collaboration with Athabasca University, Canada, COL is offering the MOOC on Blended Learning Practice (BLPMOOC4), which has been designed to assist teachers in adopting blended learning strategies through a step-by-step constructivist and design-based approach. Teachers in diverse contexts – from primary and secondary to post-secondary education, as well as vocational education, and workplace training – will benefit from this course. The fourth edition of the MOOC starts on November 15, 2020. This course will be led by Prof. M. Cleveland-Innes and Dan Wilton from Athabasca University.
Throughout the MOOC, participants will engage in reflective practice to develop an authentic learning environment in their own context. The discussions and associated activities in the course review pedagogy, materials, and the use of technology. The course requires a time commitment of approximately five hours each week. Learners can earn either a 'Certificate of Completion' or 'Certificate of Participation' at the end of the course.
Over 3,000 participants from 64 countries, including 41 Commonwealth Member States, have benefitted from the previous offering of this course.
COL's Education Specialist: eLearning, Dr Sanjaya Mishra said, "Blended Learning is the way forward. The COVID-19 pandemic has demonstrated lack of preparedness of educational institutions, and the inadequacy of the dependence on the face-to-face mode of teaching and learning in a digital age. The BLPMOOC covers skillsets required to be an effective teacher in an online environment by adopting a logical mix of both face-to-face and online activities."
For more information about the course and registration, visit https://www.blpmooc.org
Download the course brochure here.