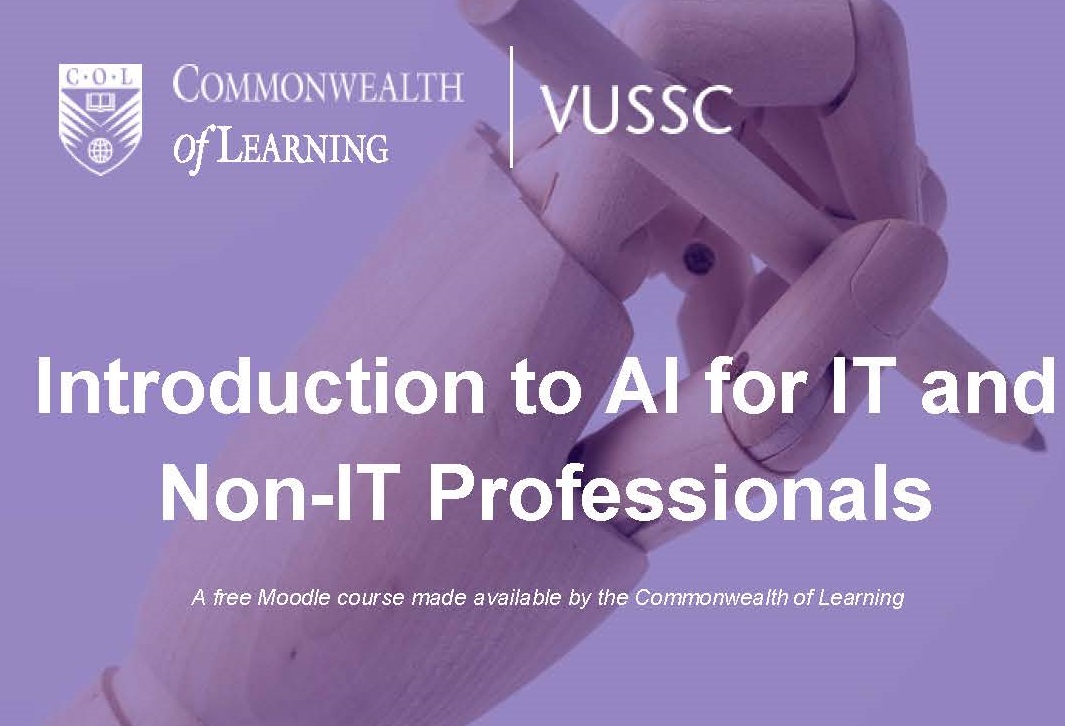 Reading Time:
2
min read
COL is offering a new iteration of its popular online course "Introduction to AI for IT and Non-IT Professionals." The free and open Moodle course developed in partnership with the Virtual University of Pakistan will run from 25 April to 6 June 2022. 
"This is a self-paced course for persons from all backgrounds. It demystifies AI by providing clear explanations and examples of how it impacts our professional and personal lives. It is a step in the right direction for anyone who is curious about AI or wishes to understand more about how integrating human and machine intelligence is changing the nature of 21st century work," noted Dr Mairette Newman, COL Education Specialist: VUSSC. 
Based on topic videos, the course will familiarise participants with trends, technologies and tools for AI and AI in business, society, and industry. It will offer an overview of problem solving and search strategies, as well as knowledge-based systems, natural language processing and neural networks. Advanced topics will include Deep Learning, Big Data, the Internet of Things and Blockchain. 
To register, visit: https://bit.ly/3vUzUoz