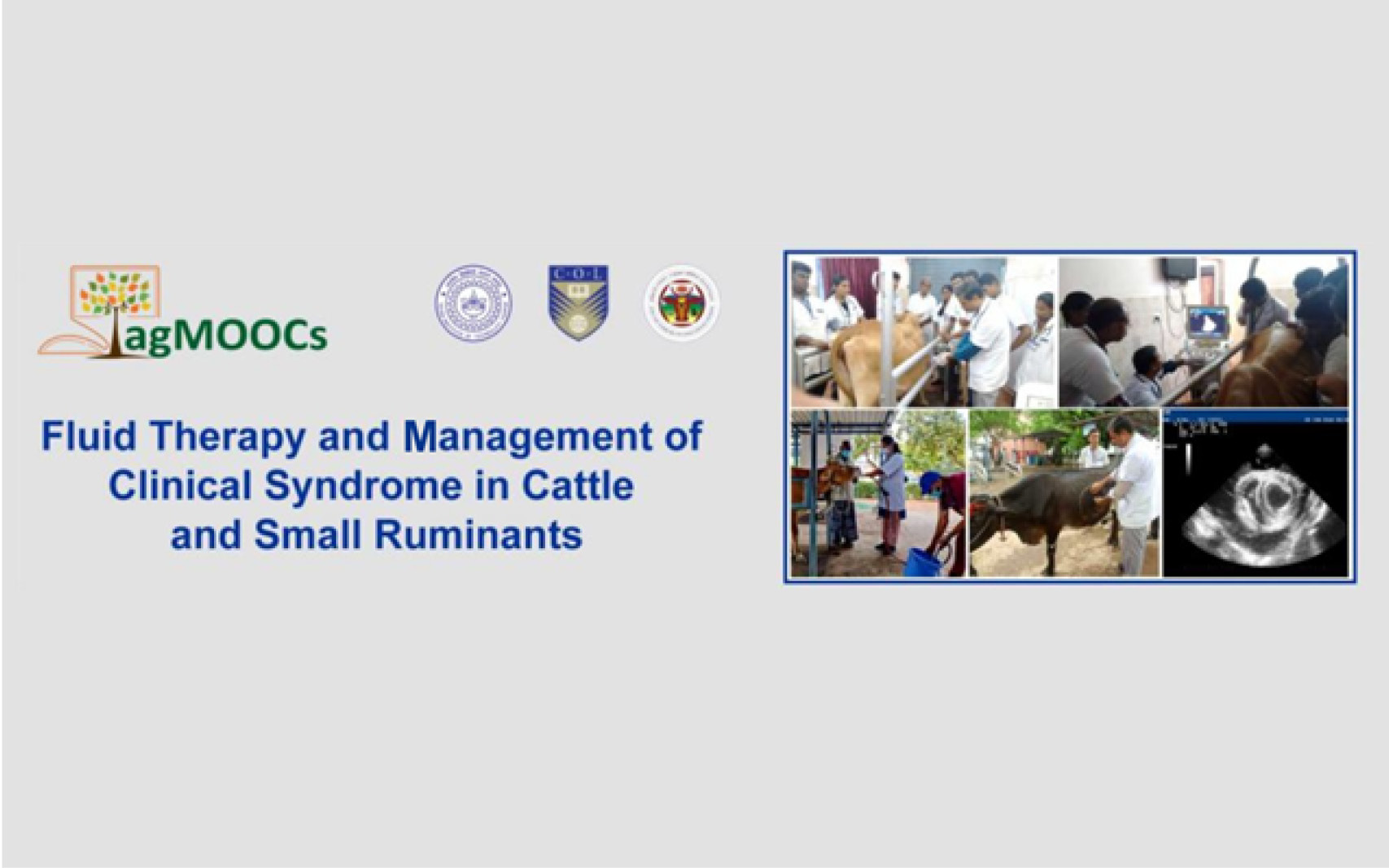 Reading Time:
3
min read
Livestock, especially ruminants, are important for the economies of developing nations, improving rural livelihoods and boosting food security.  They supply up to 17 per cent of calories and 33 per cent of proteins needed by humans. For best results, livestock should be reared under sound health management practices – a challenge for many countries.
In partnership with the faculty of Tamil Nadu Veterinary and Animal Sciences University in India and with technical support from the Indian Institute of Technology-Kanpur, COL is launching a massive open online course (MOOC) titled Fluid Therapy and Management of Clinical Syndrome in Cattle and Small Ruminants.
The six-week course starting on 22 March 2022 will enhance the knowledge and skills across the Commonwealth in saving animals and sustaining productivity.  The MOOC will help learners to institute appropriate treatment protocols for sick ruminants at field level, which can contribute to lifting farmers out of poverty. It will be of interest to veterinary officers, students and livestock extension officers.
Professor Wale Adekunle, COL Adviser: Lifelong Learning for Farmers, said: "There are just a handful of free courses in veterinary sciences worldwide, and the new course is an important value add. It covers a subject which can easily transform the economy of livestock farmers."
You can register for the course here.