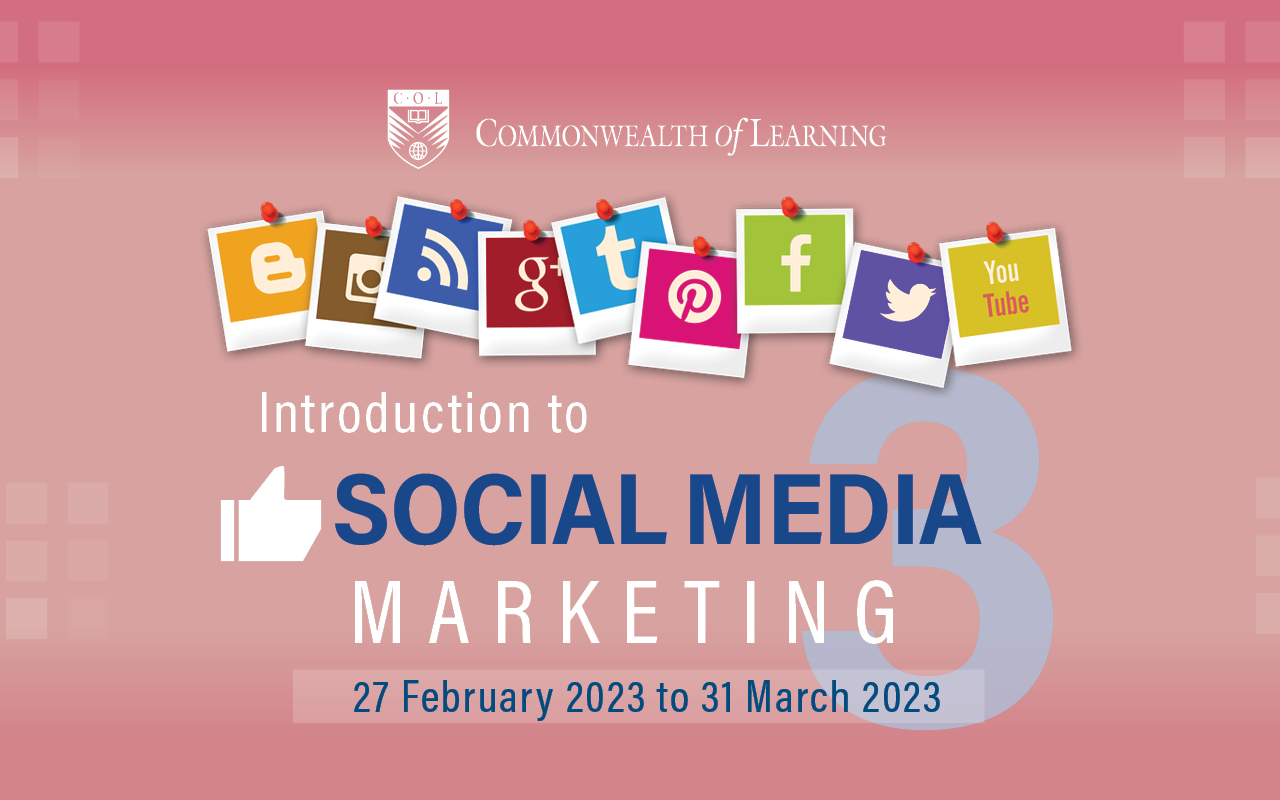 Reading Time:
4
min read
Registration is now open for the third edition of COL's massive open online course (MOOC) on Introduction to Social Media Marketing. The course is designed for anyone interested in understanding and developing insights to use social media for marketing and communication.
The five-week course – starting on 27 February 2023 – is designed for people engaged in start-ups, budding entrepreneurs, small-scale business owners, NGOs and government organisations interested in using social media for the growth of their business or any social cause at the local, national or global level. The course has also been created for teachers who want to build on their knowledge and practice in teaching and learning with technology. To successfully complete the course, participants are expected to put forth efforts of approximately three to five hours per week.
Participants will learn from readings, videos, discussions with other participants and instructors, meaningful exercises, quizzes and short assignments. Certification is available for those who complete all required exercises and quizzes.
The course is led by Dr Tejinderpal Singh, Associate Professor at University Business School, Panjab University, Chandigarh, India. Dr Singh is a successful MOOC instructor having developed and delivered the Digital Marketing MOOC – ranked amongst the best online courses of all time by Class Central.
Dr Sanjaya Mishra, Director Education, COL said,
"With the demand of the social media marketing MOOC we are pleased to announce the third offer of the course. In the first two instances the course reached over 5,500 participants in over 80 countries. Considering that social media marketing is an on-demand job skills, the current edition of the course will help many youths in the Commonwealth to develop skills for effective sue of social media."
To register, visit  https://www.mooc4dev.org/ISMM3
Download brochure here.
Details:
Length of the Course: 5 Weeks
Schedule: 27 February 2023 to 31 March 2023
Workload: 3 to 5 hours per week
Level: Introductory
Language: English
Prerequisites: None