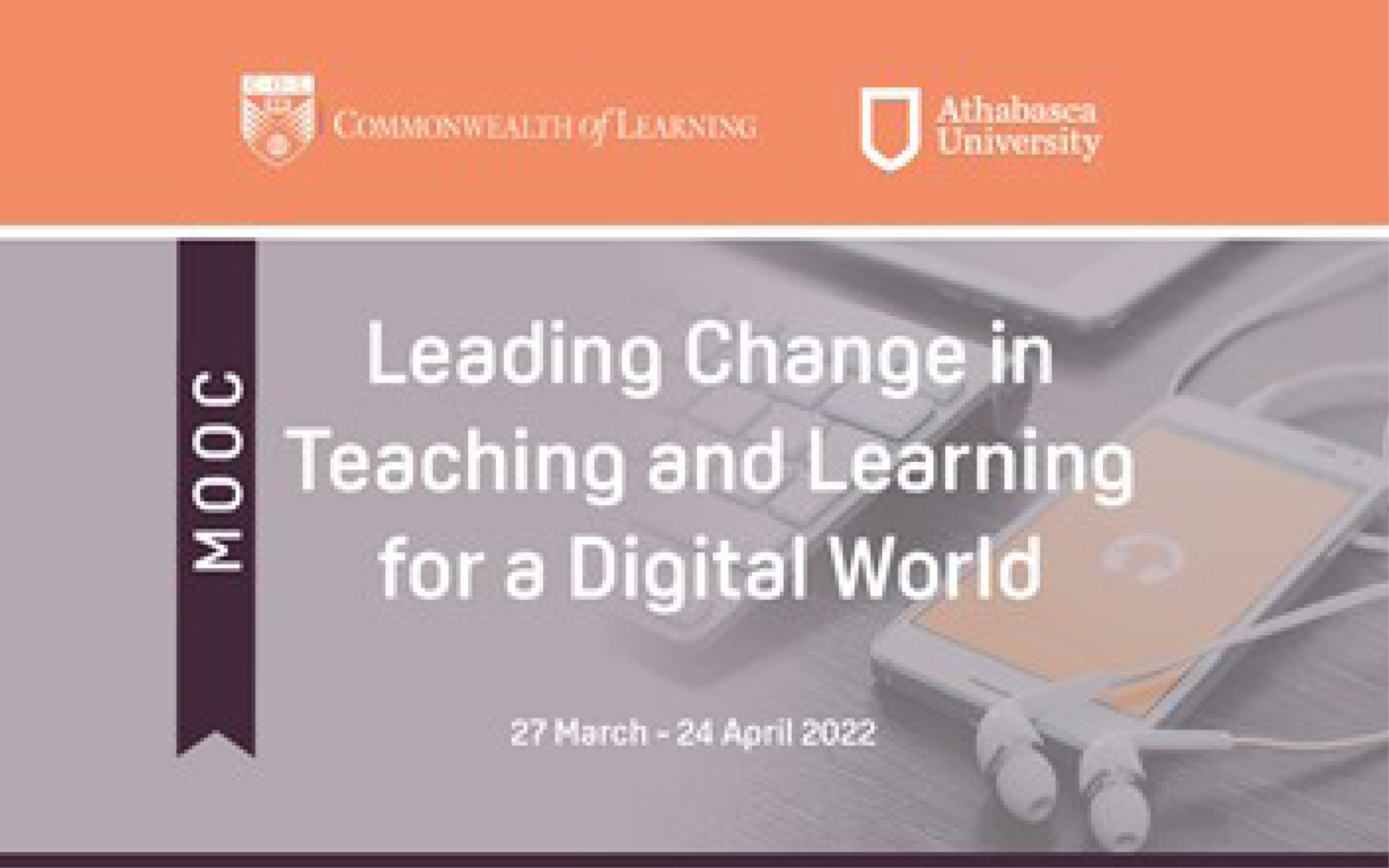 Reading Time:
2
min read
Managing and leading change in teaching and learning for a digital world is the topic of a new massive open online course (MOOC) to be offered by COL in collaboration with Athabasca University (AU). The four-week course will start on 27 March 2022.
Designed against the backdrop of Covid-19, the MOOC will provide a platform for participants to explore innovative ideas and leadership skills to make real change in their own environments. This course will be led by AU's Professor Martha Cleveland-Innes, Dr Nathaniel Ostashewski, and Daniel Wilton.
Over 25,000 learners have participated in the previous COL-AU MOOCs on Introduction to Technology-Enabled Learning and Blended Learning Practice.
Dr Sanjaya Mishra, COL's Director: Education, said, "The new course is the outcome of a sustained partnership with AU to build stakeholder capacities to offer quality technology-enabled learning opportunities in the Commonwealth. There was a need to go beyond technology and discuss issues related to change management and digital transformation in teaching and learning in the context of Covid-19."
For more information about the course and registration details, please visit: https://www.lctl.org/
Download the course brochure here.
Watch the promotional course video here.