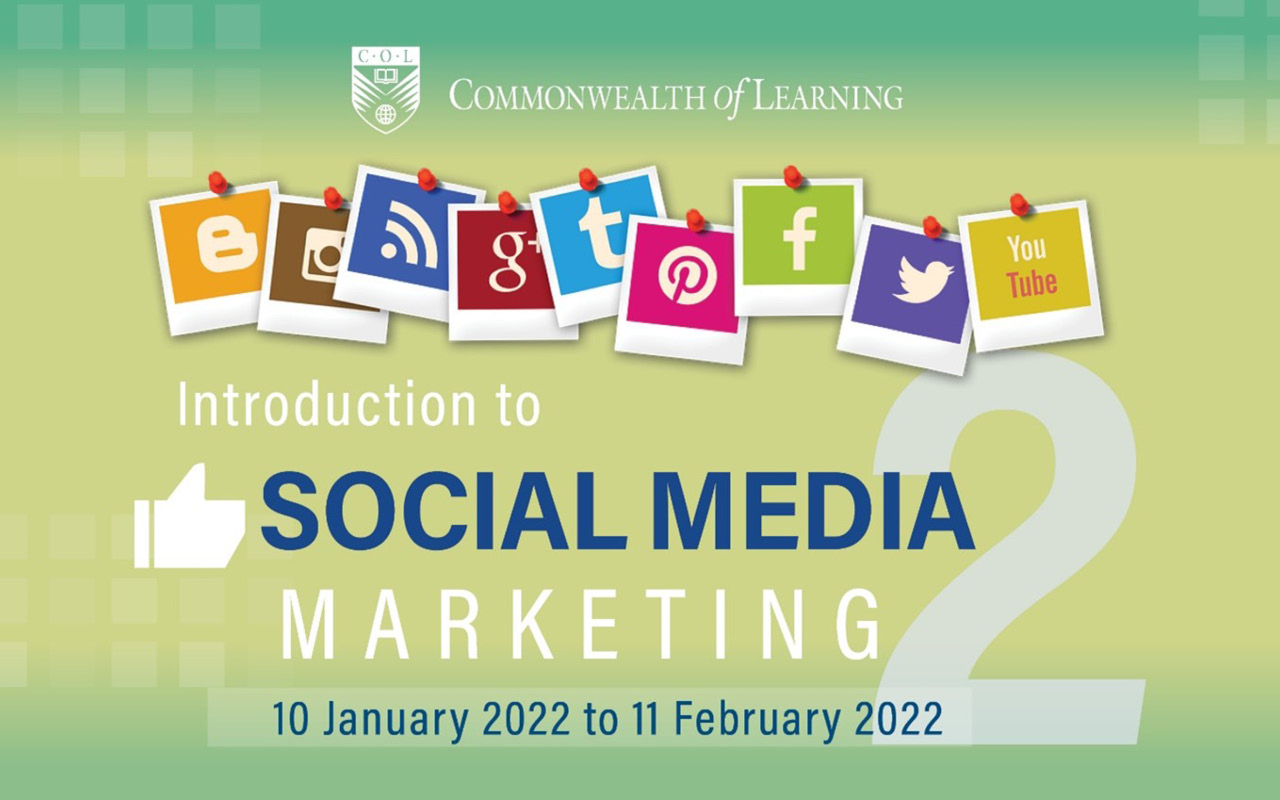 Reading Time:
2
min read
How can you plan and execute a successful social-media strategy using various online platforms? How do you advertise on Facebook, Twitter, and LinkedIn? How do you design and manage a YouTube Channel? These are just some of the areas that will be covered in the Introduction to Social Media Marketing  MOOC, which starts 10 January 2022.
"We are pleased to offer the second edition of the MOOC on social media marketing. Over 3,000 participants from 80 countries joined the previous course offering," said Dr Sanjaya Mishra, COL Education Specialist: E-learning.
The course is open to anyone interested in developing insights into using social media for marketing and communication. It is suitable for teachers who want to build on their knowledge and practice in teaching and learning with technology.
"Considering that social media marketing is among the in-demand job skills, the MOOC will be of particular interest for the Commonwealth youth who want to develop skills in using social media effectively," noted Dr Mishra.
To register, visit https://www.mooc4dev.org/ISMM2
Details:
Length of the Course: 5 Weeks
Schedule: 10 January 2022 to 11 February 2022
Workload: 3 to 5 hours per week
Level: Introductory
Language: English
Prerequisites: None