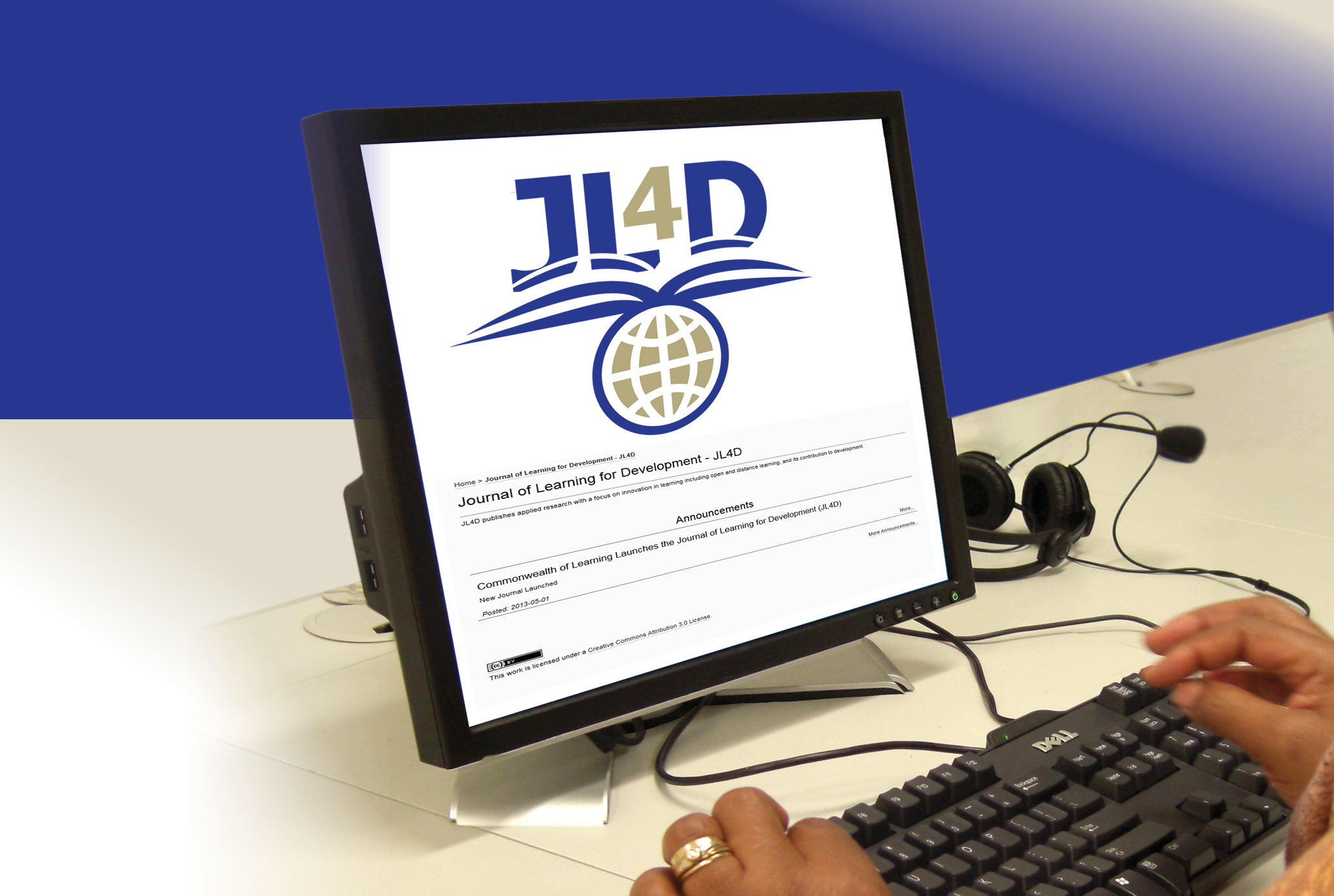 Reading Time:
3
min read
The latest issue of COL's Journal of Learning for Development (JL4D) focuses on various aspects of discourse and practice in the area.
"It is clear from the current issue that as countries and institutions grapple with the continuing effects of the pandemic, and the consequent shift online, that both theorists and teachers are reimagining the 'what' and 'how' of educational provision," noted Dr Tony Mays, the Journal's associate editor.
Invited articles include "From Modernisation, Dependency and Soft Power Toward a Commonwealth of Learning," and "Leadership for Development: Re-shaping Higher Education Futures and Sustainability in Africa."
Among other highlights of the current issue are Covid-19 and pedagogy/ learning in the African continent; and teachers' perception of OER in English language teaching in schools. It also carries the findings of a baseline survey on schoolteachers who have been provided access to open resources through the platform of Open Resources for English Language Teaching (ORELT) and who have attended a training workshop on how to use OER.
Learning development in a technological university in Ireland is this issue's "report from the field", and the book review by Rosario Passos features "Virtual Reality in Curriculum and Pedagogy: Evidence from Secondary Classrooms," edited by Sheila Jagannathan.
Since 2014, JL4D has been providing a forum for the publication of research with a focus on innovation in learning, in particular but not exclusively, open and distance learning, and its contribution to development. This open-access journal is increasingly a key source of information for scholars and practitioners in the field with 22,673 article downloads in September – November 2021 alone.