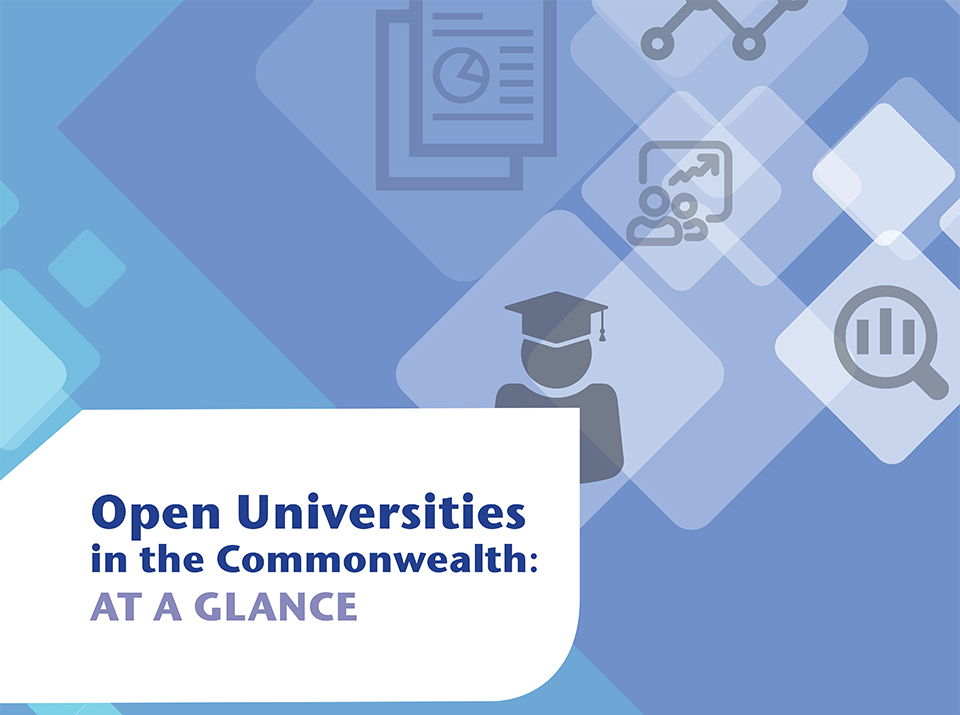 Reading Time:
2
min read
In the absence of comparative data about open universities, the current impact of open and distance learning institutions is not clear. The Commonwealth of Learning (COL) initiated a survey of open universities in the Commonwealth in order to address this gap. Open Universities in the Commonwealth: At a Glance collates the survey results, which came from 27 open universities that represent all the regions of the Commonwealth and reach over 4 million learners.
Designed for both policy makers and practitioners, it provides in-depth insights and data on a number of indicators such as teaching and learning systems, learner support systems, gender distribution in student enrolment, research and governance. It also analyses emerging trends and highlights key priorities for each university over the next three years.
Dr Sanjaya Mishra, COL Education Specialist: eLearning, said: "The report is an attempt to collate information about open universities in the Commonwealth. It will help universities compare their performance and impact vis-Ã -vis other universities".
Download the report at http://hdl.handle.net/11599/2786