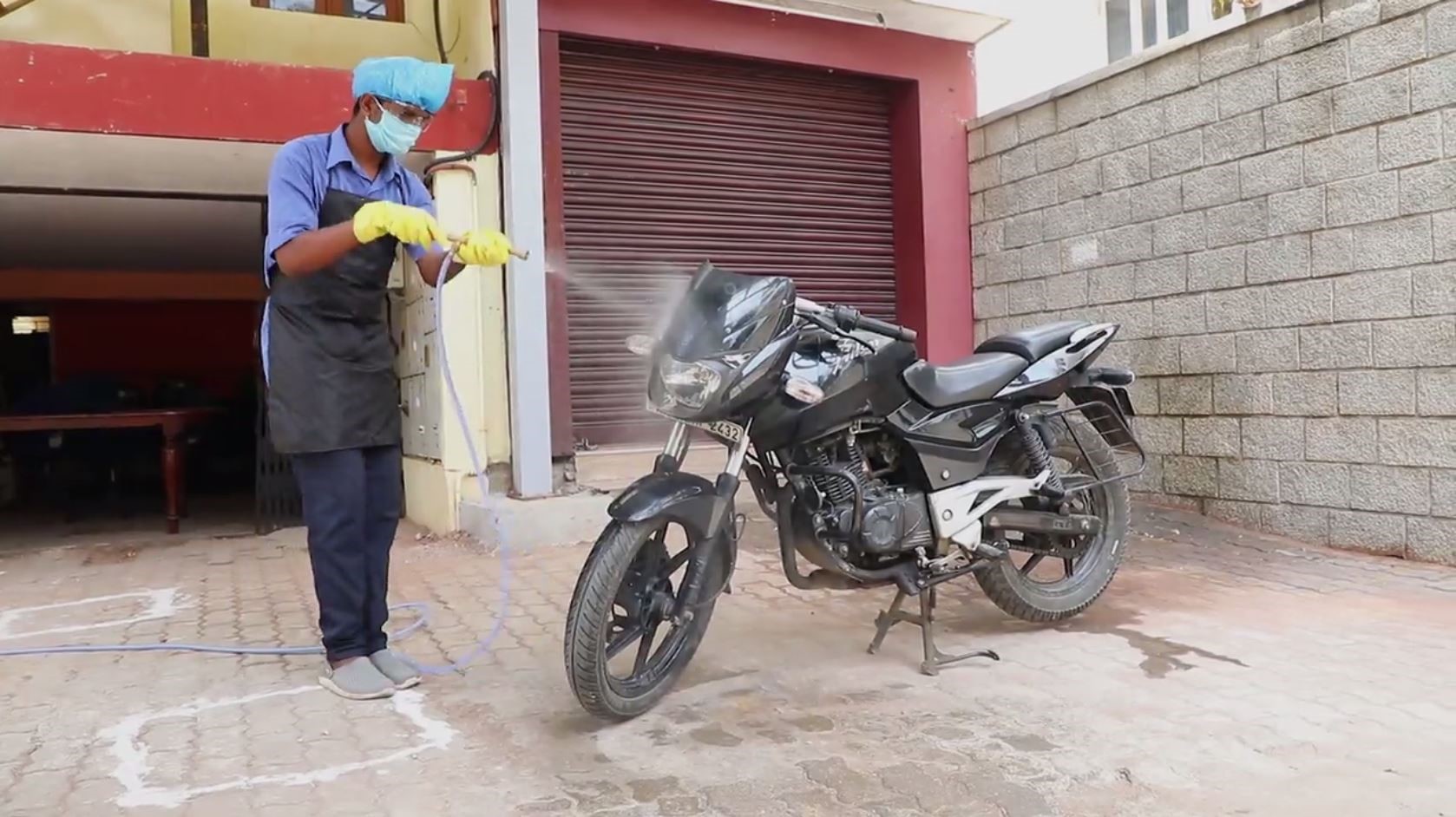 Reading Time:
4
min read
With world economies jolted down by COVID-19, there is a critical need to identify and develop relevant workforce skills. In India, it is reported that around 140 million laborers have lost their jobs and livelihoods due to COVID-19. The social distancing norms associated with the lockdown have made a number of professions, such as tailoring, beauty therapy and automobile mechanics, temporarily redundant. On the other hand, the pandemic has sensitised institutions and individuals about the need to ensure cleanliness at all levels to avoid infection, creating a demand for deep cleaning and disinfection services for personal and commercial vehicles, as well as public places. In response to the challenges and the emerging needs, COL has partnered with Sambhav Foundation, a LabourNet initiative in India, in a pilot project to reskill some 2,100 auto-technicians, tailors and beauticians to become sanitation hygiene entrepreneurs. The programme is intended to equip them with the skills needed to provide deep cleaning and disinfection services to vehicles, as well as in places where large numbers of people congregate.
With the strict observance of lockdown measures nationwide, this initiative took a departure from the traditional in-person training to imparting skills completely online through a novel combination of video-based lessons, self-learning and instantaneous assessment as the means to skills development.
COL offered critical support to ensure that the programme met quality standards and built and validated training content for greater reach. Dr Gayathri Vasudevan, Chairperson at LabourNet Services India, noted that COL's timely support to Sambhav helped the organisation reimagine livelihoods and quickly develop content as an immediate response to the need that suddenly arose. With the lessons learnt, it is important for Sambhav-LabourNet to work with COL to scale up this effort in the next project phase. The initiative has been recognised by the National Skills Development Corporation of India for its potential to scale up.
Dr Basheerhamad Shadrach, COL Adviser: Skills, who manages the programme, said: "When COVID-19 hit the world, resulting in loss of livelihoods for millions, COL's immediate and timely response was to identify partners who would develop simple but targeted solutions to fast-track learning for livelihood regeneration. Sambhav-LabourNet had the network, technology and the necessary content and, above all, the ability to roll out the programme in a span of one month."