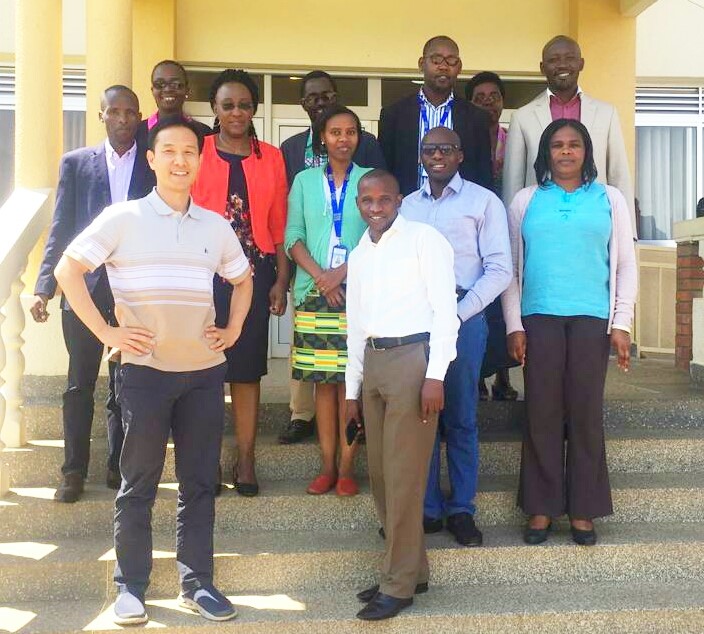 Reading Time:
3
min read
COL, in collaboration with Rwanda Education Board (REB), held a consultative workshop on March 22, 2019 in Kigali, Rwanda. The workshop, attended by thirteen participants, aimed at exploring the priority areas in teacher capacity development and determining potential areas of focus in the proposed partnership with COL.
The Director in charge of Teacher Development Management and Career Guidance and Counselling (TDM & CGC), Mr James Ngoga, said that the country had made great strides in the education sector, and that more effort needed to go towards improving the quality of teaching as well as learning outcomes.
The Director of the Teacher Training Unit at REB, Mr Gerard Murasira, presented an outline of some key challenges in teacher professional development and observed that alternatives to the current models of training needed to be explored.
COL's Adviser: Teacher Education, Dr Betty Ogange, disseminated COL's Teacher Futures model and highlighted case studies from other countries implementing the programme. She noted that, "An important component of Teacher Futures is to support partner institutions in developing a cost-effective technology-based teacher development programme in order to strengthen teacher capacity for professional growth and lifelong learning."
COL's Focal Point in Rwanda, Mr. Théogène Kayumba and other senior officials from REB's TDM & CGC and ICT departments attended the workshop. Lecturers from the College of Education, University of Rwanda and a representative of the CADIE Project/SPIU also participated at the workshop.