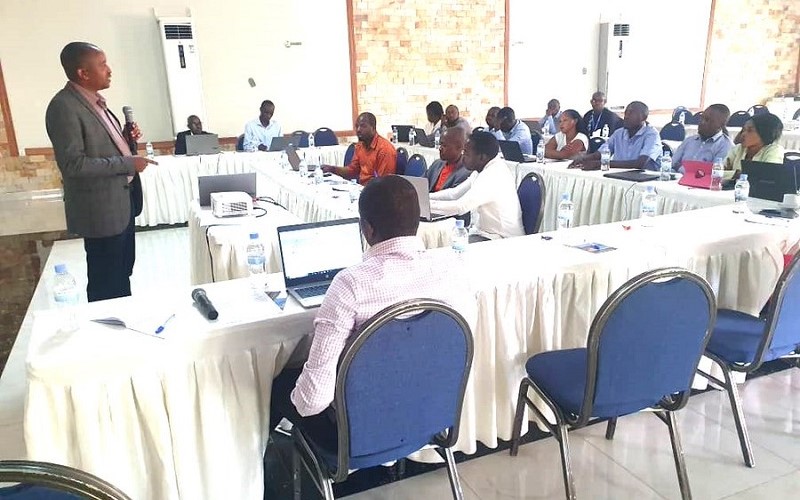 Reading Time:
3
min read
"A momentous step towards bolstering the quality of education." Those were the words of Mr Leon Mugenzi, Head of Teacher Development, Management and Career Guidance & Counselling Department at the Rwanda Basic Education Board (REB) as he recently addressed key stakeholders in Kigali Rwanda for a consultative meeting on Teacher Education and Training through Open Distance Learning (ODL). The event was marked by the participation of representatives from various Rwandan teacher training institutions, the University of Rwanda, schools, development partners and the REB.
The consultation, organised in collaboration with the Commonwealth of Learning (COL), served as a platform to unveil the findings of a baseline study titled "Teacher Training through Open Distance and Technology-Enabled Learning in Rwanda." The report — the outcome of collaborative efforts and financial backing from COL — laid the foundation for an ambitious national ODL strategy.
Mr Mugenzi also emphasised the imperative of an alternative approach to teacher training, as he added, "The sustainable training of over 100,000 educators through traditional methods is financially challenging and time intensive. However, the essence of nurturing proficient teachers and educators remains paramount."
It was unanimously agreed by the participants that teacher training institutions should embrace ODL, and the digitalisation of core continuing professional development courses should continue to streamline the learning process.
In line with the recommendations, COL pledged technical expertise to facilitate the effective implementation of ODL. Dr Evode Mukama, COL Adviser: Teacher Education, highlighted, "COL's pivotal role in enhancing teacher professional development across the Commonwealth through ODL cannot be overstated."
As Rwanda marches forward with its national ODL strategy, the education landscape stands poised for transformative change, emphasising the crucial role of technology in shaping the future of teaching and learning.