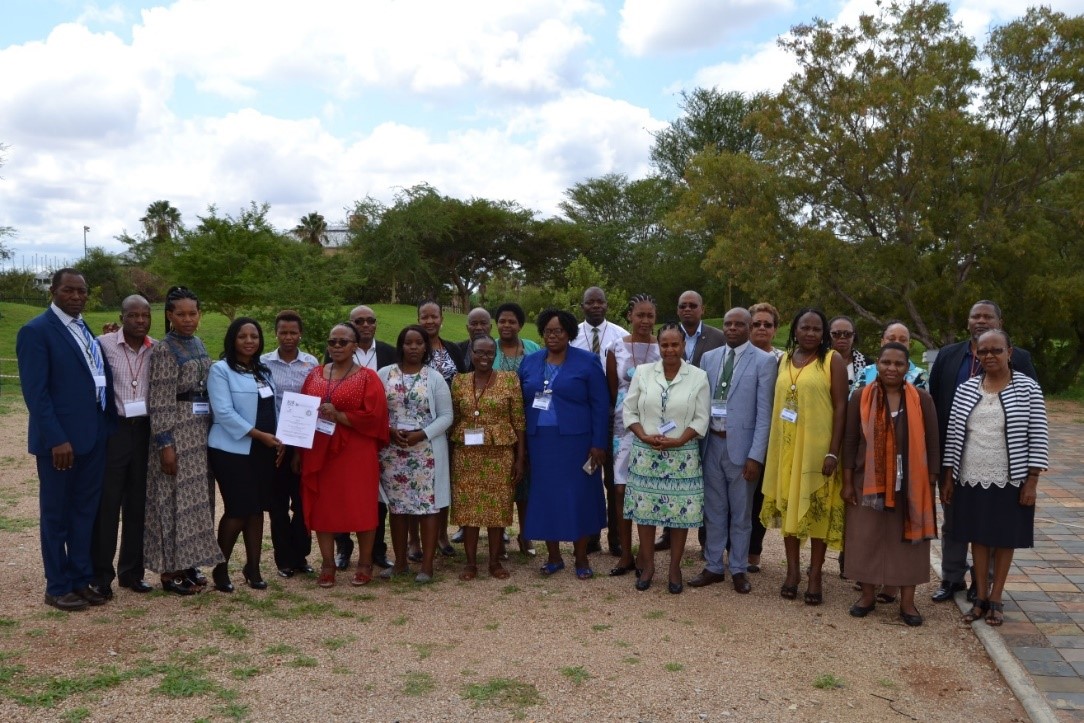 Reading Time:
3
min read
The Southern African Development Community Centre for Distance Education (SADC-CDE), with support from COL, held a workshop on ways to expand enrolment in Non-Formal Education (NFE) in Gaborone, Botswana from 28-30 January 2019. The workshop was attended by 19 participants from governments and colleges of seven SADC countries: Botswana, Eswatini, Lesotho, Malawi, Mozambique, Namibia and Zambia.
Ms Fancy Amey, Director of SADC-CDE officiated the opening ceremonies noting, "this workshop is a stepping stone to make inroads toward reaching the Sustainable Development Goals (SDGs) by 2030 – in particular SDG4 as it relates to quality education and lifelong learning and SDG8 as it relates to employability. COL and SADC-CDE are looking forward to working with new partners in the development and enhancement of programmes in NFE delivered through the open and distance learning (ODL) mode."
The main objectives of the workshop, which was facilitated by Professor Moses Tenywa from Uganda, were to 1) introduce participants to and demonstrate the feasibility of ODL and technology-mediated learning as a means to broaden access to NFE, and 2) develop action plans to expand enrolment in NFE programmes in participants' local institutions.
COL's Adviser: Education, Dr Kirk Perris, observed, "Equipping millions of youth and adults, who are under-employed or working in low-skilled jobs, with the requisite skills in agriculture, trades, entrepreneurship and other areas can pay dividends to enhancing economic productivity and supporting sustained livelihoods. ODL is a proven means to reach individuals at scale and COL has a solid record in reaching those who have been otherwise excluded from formal learning. With the support of SADC-CDE, participating institutions will be better equipped to develop NFE programmes via ODL and subsequently enrol learners into these new programmes."