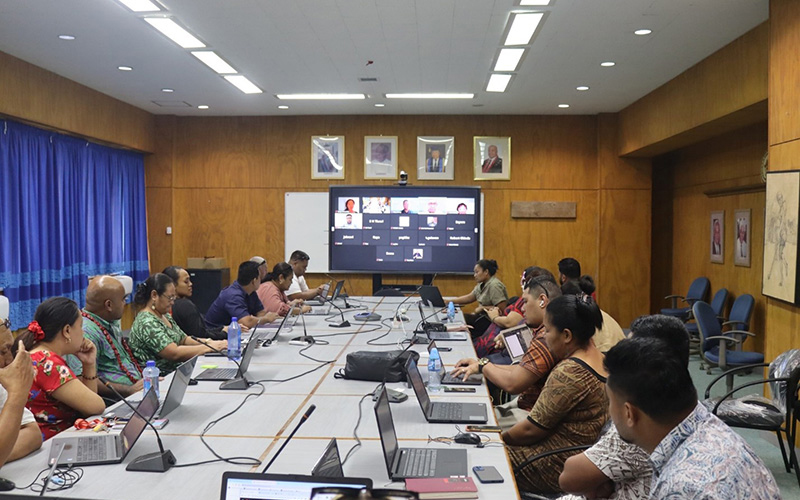 Reading Time:
4
min read
Providing sustained, high-quality support to online learners can be challenging. It is more so in resource-constrained situations in the small island countries of the Pacific. Colleges and universities often cannot afford the costs of human resources in support of learners. Lack of support can impede learner progress.
Here is where recent advances in generative AI can be a help. Research at COL during the pandemic showed that up to 25 per cent of learner queries in online learning are about the platform or the learning management system (LMS) rather than the subject. Universities in smaller countries often do not have adequate information and communications technology (ICT) staff to support the timely resolution of these queries. This is where today's generative AI technology, such as GPT, can provide a solution.
COL has collaborated with the National University of Samoa (NUS) to conduct a pilot project on providing online learner support using GPT-powered technology. Moodle is the LMS used in NUS.
COL and NUS organised a webinar with staff and faculty members at NUS to brief them on the features of the system and how to use the chat interface as well as the GPT-powered help desk. The technology includes human interaction in the loop with AI.
In the three-week pilot, participants had the opportunity to explore the system and sent over 300 messages in one week. The results were assessed in a post-pilot survey and revealed high to very high levels of user satisfaction.
Professor Ioana Chan Mow of the Department of Computer Science at NUS served as the lead for the NUS team. She says, "NUS faculty and staff are excited and greatly appreciate this collaboration with COL on the AI-powered Moodle help desk". The AI-automated help desk will greatly reduce the workload of the ICT help desk section and will improve the timeliness of responses to Moodle queries. NUS thanks COL for its continued support f over the years. We are excited to be the first institution in the Pacific to trial this AI-powered technology.
This pilot is carried out by COL as part of a workstream to increase learning effectiveness in a regional project on open, distance and flexible learning supported by the Ministry of Foreign Affairs and Trade, New Zealand.