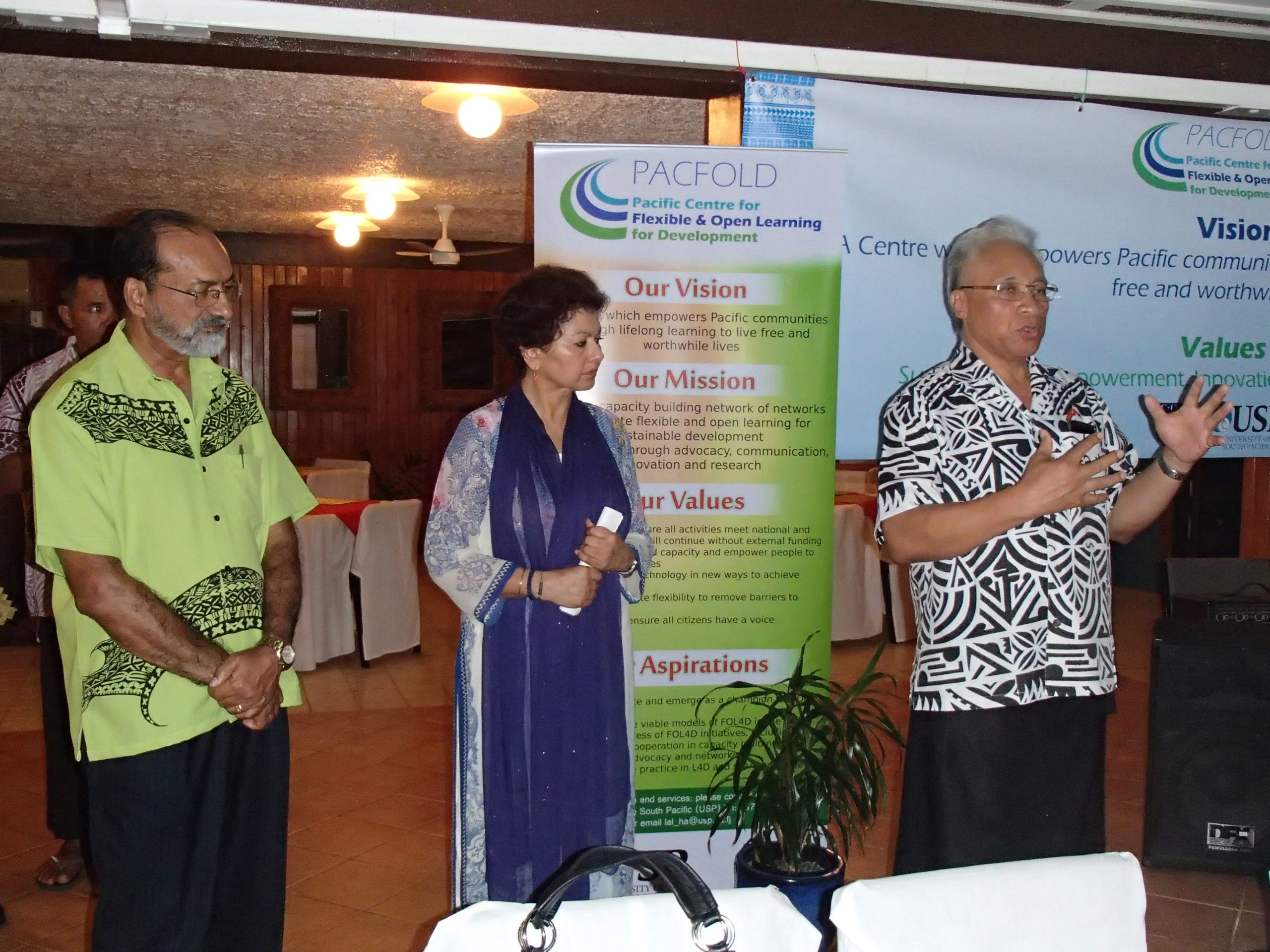 Reading Time:
3
min read
September 2014 – University of the South Pacific news release – APIA, SAMOA – Samoan Minister of Education, Honourable Magele Mauiliu Tafunai Magele officially launched the Pacific Centre for Flexible and Open Learning for Development (PACFOLD) on 22 September in Apia.
PACFOLD is hosted by The University of the South Pacific (USP) at its Laucala Campus.
The University has provided PACFOLD with first Director and office space while the Commonwealth of Learning (COL) will provide funds for its activities, and COL Focal Points will provide overall governance of the new Centre.
In launching the Centre, the Honourable Minister congratulated the President and CEO of COL, Professor Asha Kanwar, for her leadership in establishing PACFOLD.
Honourable Magele said he was confident that the Centre would play a significant role in helping Pacific island countries (PIC's) in their educational and sustainable development efforts.
"We value the work that COL is doing in the Pacific, and I will personally champion the cause of flexible learning and the role of COL," he said.
He also praised the role of USP in assisting PIC's. "We are proud of the work that USP is doing in the region and as an institution it is flexible, and responds well to member country needs", Honourable Magele said.