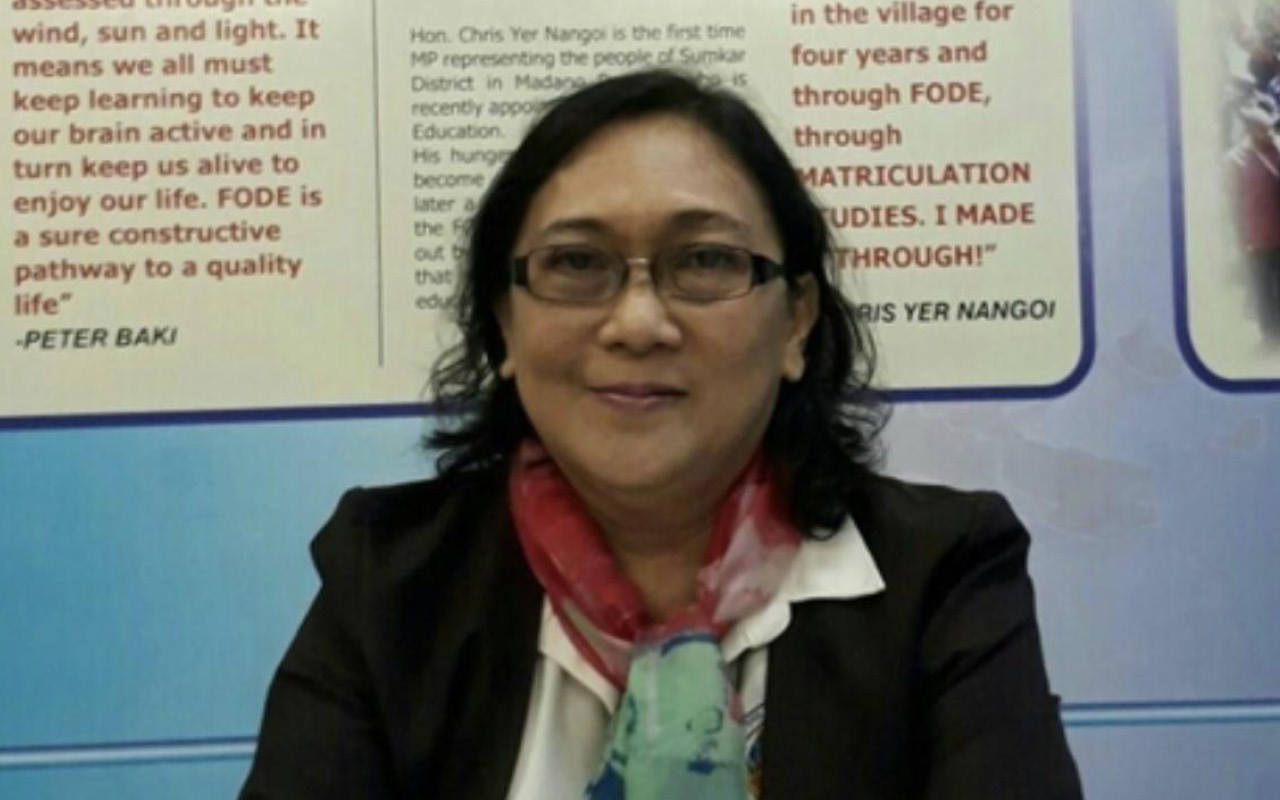 Reading Time:
3
min read
While appropriate technologies are important building blocks for open and distance education, it is enabled individuals who cement its success. Ms Cleofe Dagale is Curriculum Officer at the Flexible, Open and Distance Education (FODE) division of Papua New Guinea's Department of Education. She credits COL's capacity-building programmes with empowering her educational growth.
According to Ms Dagale, COL's courses are particularly suited for teachers in developing-country contexts who need to find and adapt open resources for teaching online because of COVID disruptions.
With COL's support, Ms Dagale has built capacity in materials design and distribution, and the development of learner support systems. She was also sponsored by COL to complete an eLearning course series offered by the Open Polytechnic of New Zealand.
Ms Dagale is now involved in a COL-led project to strengthen teacher capacity to deliver services of open learning to a wider population, including learners whose schooling may have been disrupted by COVID-related closures. Under this initiative, 21 teachers have been guided towards developing course outlines for secondary school subjects in a Moodle instance sponsored by COL. A second round of training is now planned to help teachers use the various tools available in Moodle to make the courses more engaging and interactive.
Ms Dagale is confident that this will assist her institution "to scale up the quality of distance learning and offer more opportunities for students."