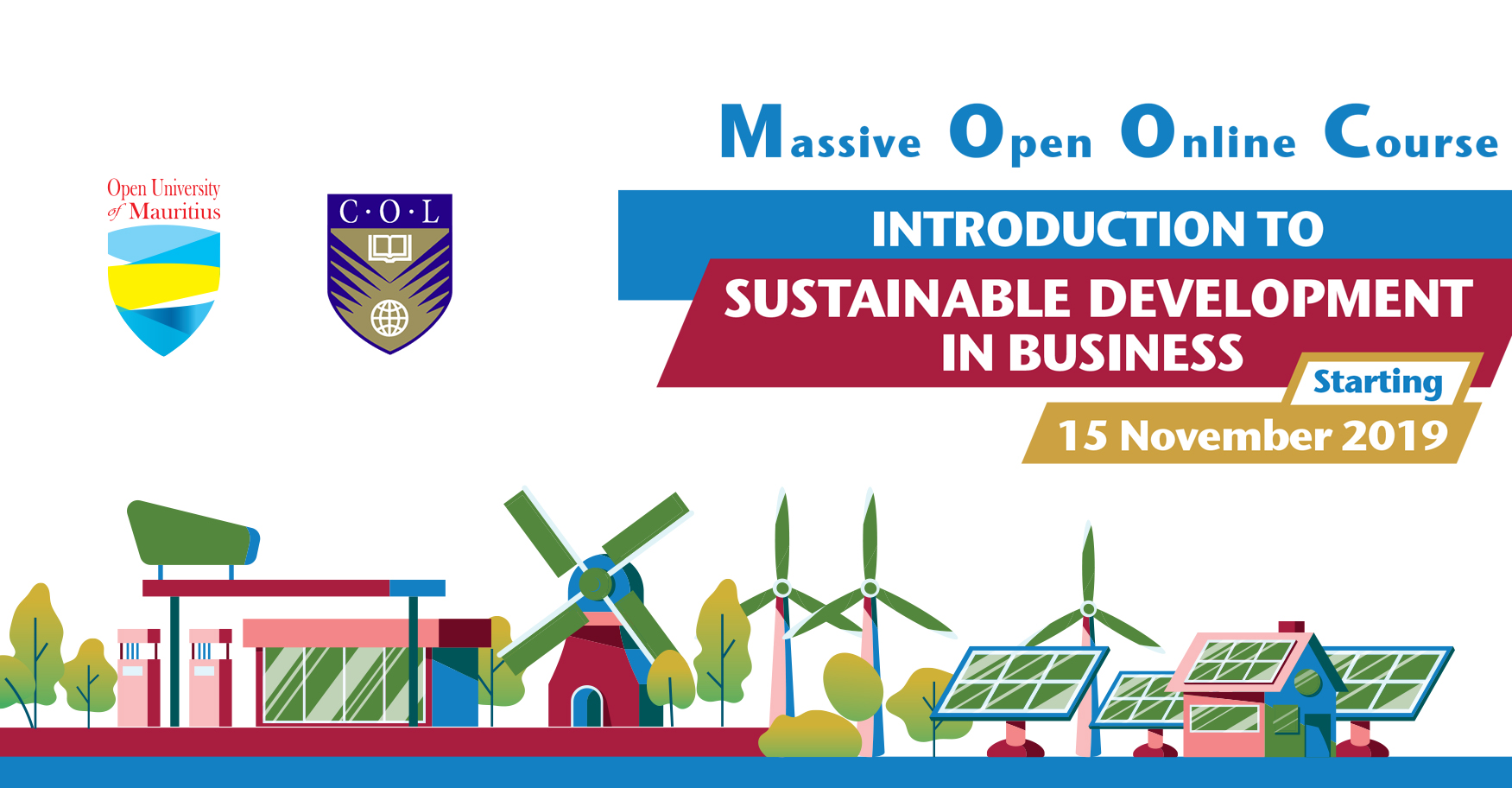 Reading Time:
2
min read
On November 15, COL, in collaboration with the Open University of Mauritius, will be starting the second offering of the highly successful Massive Open Online Course (MOOC) entitled 'Introduction to Sustainable Development in Business.'
The four-week course will focus on the challenges and complexities in achieving the UN Sustainable Development Goals from a business angle, and will cover such topics as sustainability for trade, production and consumption, perspectives on the sustainable business scorecard, and more. A certificate of completion will be awarded by the Open University of Mauritius and COL.
Participants from more than 50 countries took part in the first course offering in May-June 2019, and very positive feedback was received from the learners.
To register and find out more information, please visit https://www.mooc4dev.org/sdev2.
For news and updates on this MOOC offering, prospective participants can also follow along on Facebook (www.facebook.com/SustDevBizMOOC/) and Twitter (https://twitter.com/SustDevBizMOOC).

Brochure