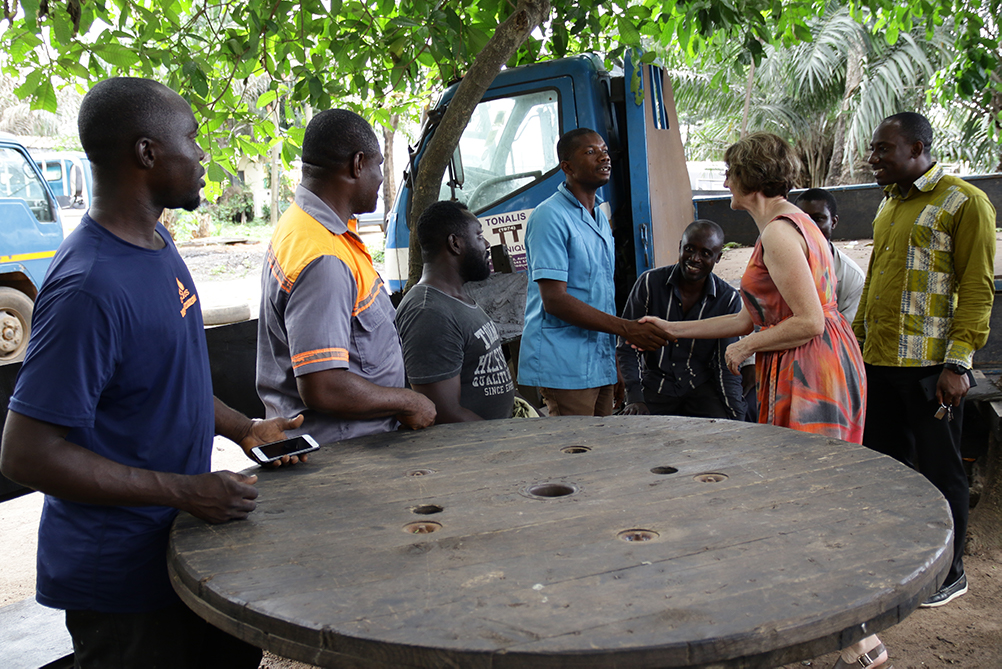 Reading Time:
4
min read
COL's 'Skills in Demand' model seeks to improve livelihoods for individuals in developing Commonwealth countries by matching skills development to industry and community needs, and in this way creating a pathway to employment and entrepreneurship. A series of workshops recently organised by COL in Ghana, Kenya, Nigeria and Zambia aimed to tap into informal apprenticeships, a well-established training system in Africa, with a view to outlining strategies to build learners' hard and soft skills in support of business growth and reducing youth unemployment.
The workshops boosted partnerships between formal providers of technical and vocational education and training and industry/community organisations.
In Ghana, COL has partnered with Koforidua Technical University and the College of Technology Education Kumasi. Both institutions have established partnerships with local members of the Ghana National Association of Garages that represents thousands of artisans working in the informal sector as auto mechanics across Ghana.
In Kenya, COL is working with Kenya Technical Trainers College who have an established partnership with the Kenya National Federation of Jua Kali Associations, which represents artisans in Kenya.
In Nigeria, COL works with Yaba College of Technology and their industry partner, Computer and Telecommunication Engineers Association of Nigeria.
Kabwe Institute of Technology (KIT) and Luanshya Technical Business School (LTBS) are COL's partners in Zambia. KIT has established partnerships with local churches, community groups and companies to build IT skills, whereas LTBS has established a partnership with Nakadoli furniture co-operative.
Terry Neal, COL's Education Specialist: Technical and Vocational Skills Development, noted, "The International Labour Organisation has recognised the potential of informal apprenticeships to help African countries upskill people quickly and affordably. By adding the use of technology-enabled learning, COL is making the model even more affordable and scalable. We are excited that four different associations of artisans are so enthusiastic about working with us to improve their own lives as well as those of others in their communities."