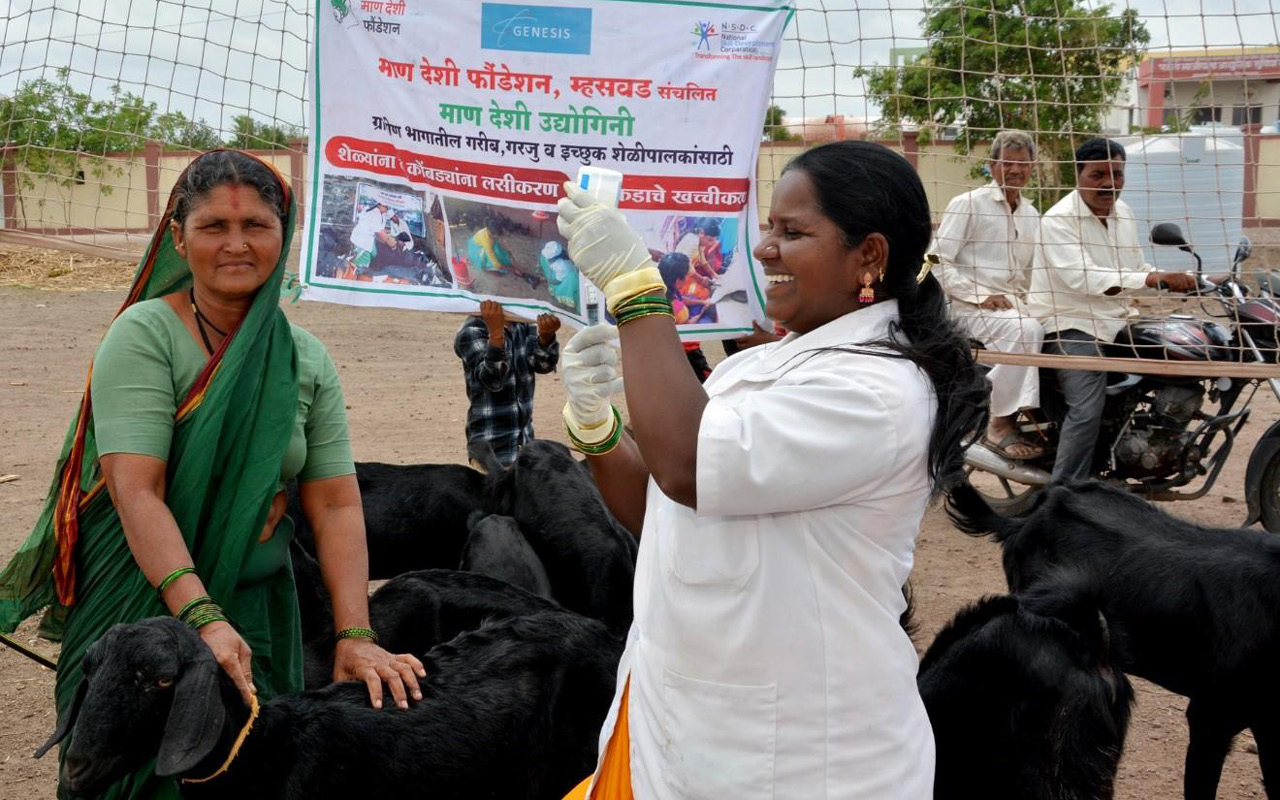 Reading Time:
3
min read
Until the birth of her third child, Sangita Tupe worked as a daily wage labourer in her native village. The money was never enough, and the situation became especially dire when the family was forced to go into debt to cover medical expenses due to neo-natal complications.
Around that time, Sangita enrolled in a course organised by COL's partner, the Mann Deshi Foundation. After completing a tailoring workshop, she decided she was up for a new challenge — a programme that trained women as "sheli sakhi" or "goat para-vets."
It was a huge step for someone who hails from a community where an emphasis on education and women's empowerment is not the norm. Sangita says her husband supported her decision, but it was not easy to win people's trust.
"This is a male-dominated profession, and people were unsure whether I was up to the task," she notes. Ever since she started working as a sheli sakhi, Sangita's skills, self-esteem and financial circumstances have improved significantly. She has become well-versed in digital technology and during the recent lockdown used to provide consultations on animal health to hundreds of farmers.
"Things are different now," Sangita says. Not only was she able to pay off her debts but she has managed to cover the costs of expanding her family house as well. Sangita also bought a two-wheeler, which she uses for work.
According to COL Education Specialist: Agriculture and Livelihoods Dr Moses Tenywa: "By 2024, COL's partner Mann Deshi aims to reach one million women like Sangita – helping them overcome barriers to skilling and giving them agency for success."