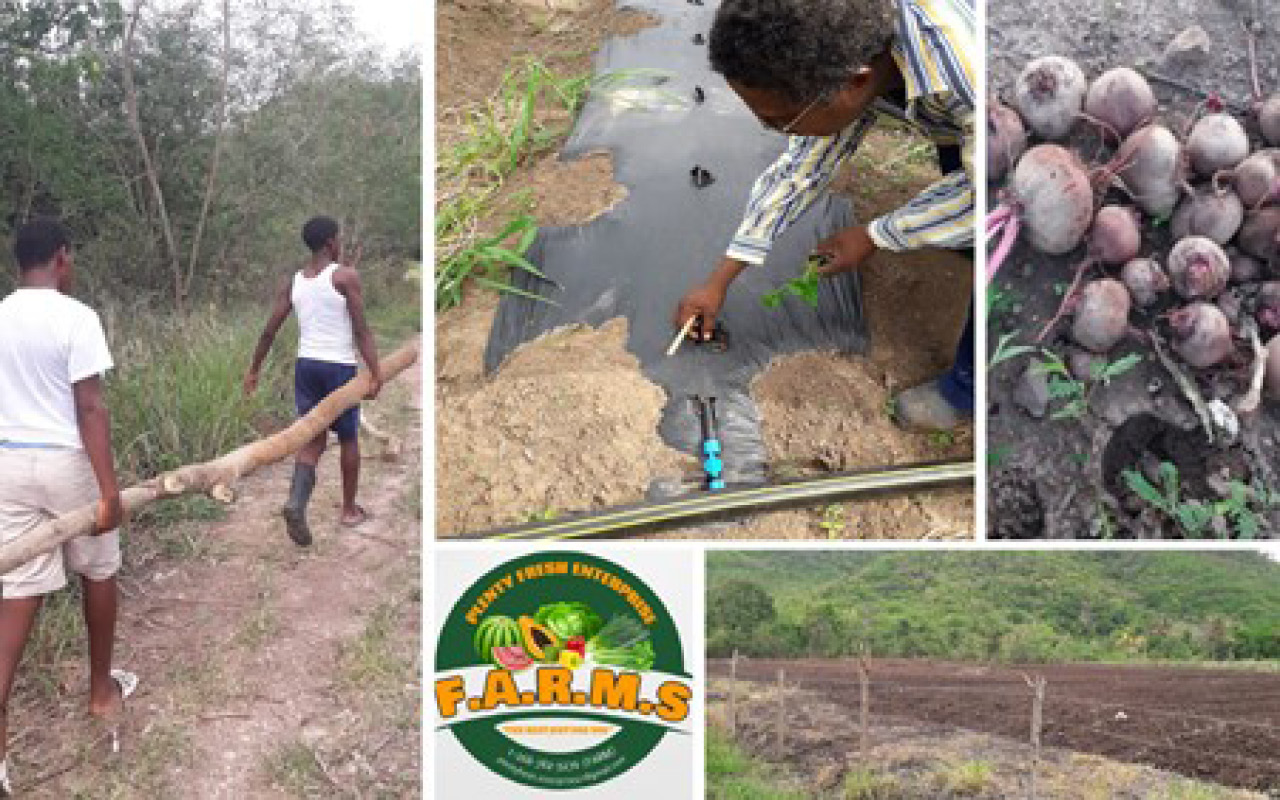 Reading Time:
2
min read
COL has been working with the Ministry of Agriculture, Lands, Fisheries and Barbuda Affairs to enhance food security and ensure long-term agricultural sustainability in the country. With support from the Lifelong Learning for Farmers programme, some 200 local farmers have already built critical skills to improve their livelihoods.
For Mr Christopher Weekes, COL-led training has provided an opportunity to learn how to maximise the use of his one-acre farm. With the newly acquired knowledge, he was able to clear the overgrown land and launch his own business.  Most recently, he started processing farm-grown beets into locally sold fresh juice and he hopes to do the same with other vegetable crops.
Mr Weekes has now partnered with other farmers to grow and market the produce, and he has helped his 16-year-old son, Andre, start a backyard garden.
He notes that farmers are in need of continuous guidance to cope with climate change and the growing demands for food. Along with inputs, such as seeds, education and training are also essential elements for success.