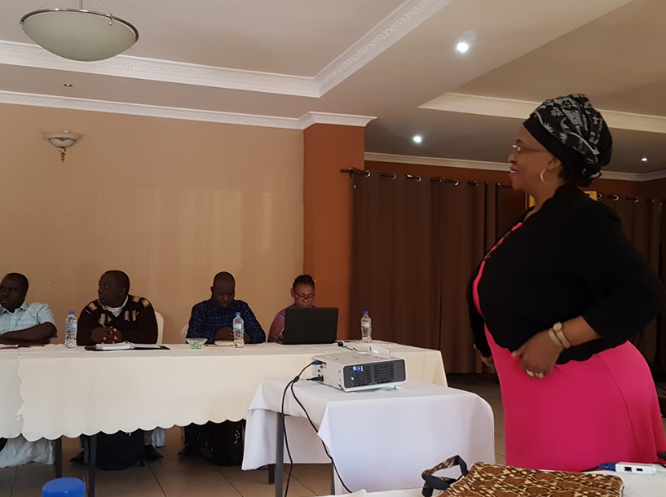 Reading Time:
3
min read
Three universities in Zambia – Copperbelt University (CU), Mulungushi University (MU) and the University of Zambia (UNZA) – came together for a four day "Train the Trainers" workshop in May 2018, on online course design and facilitation. The training was part of COL's partnership with the institutions and follows a workshop held late in 2017 that identified the universities' needs and priorities in strengthening Open and Distance Learning.
The workshop was attended by 24 participants from the three universities and topics discussed ranged from instructional planning to pedagogy and developing learning activities to online assessment.
Participants had the following to say about the workshop.
"We got to learn about how to make the entire process effective for learners through use of pedagogical methods, tutor and instructors availability and of course, use of technology as a main supportive base for the process to run smoothly." -Edna Kabala Litana, Senior Lecturer and Coordinator CBU Entrepreneurship Centre, Copperbelt University.

"The workshop was highly educative and a new learning experience based on practical knowledge. I found it extremely enriching and I look forward to our school starting online programmes in the near future." -Professor Anne Sikwibele, Dean of School of Education, Mulungushi University.

"We appreciated the fact that designing online study material requires planning and that the non-expert should be able to follow through the material without difficulties." – Dr Donald Chungu, Director, Distance Education, Copperbelt University.