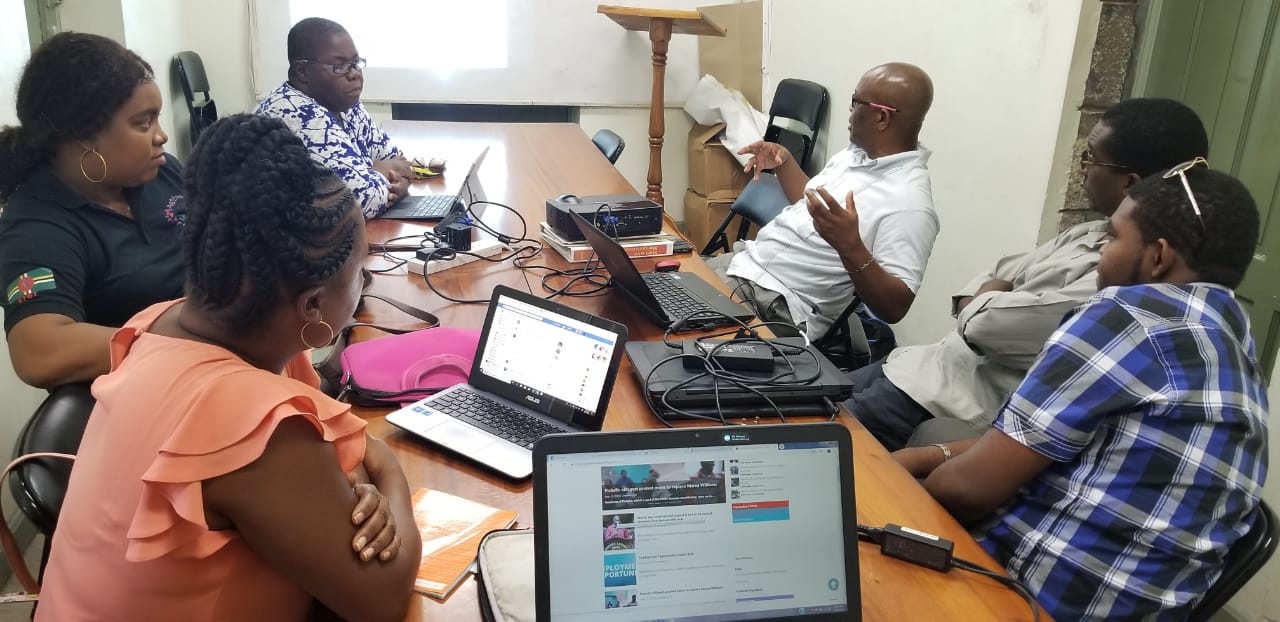 Reading Time:
3
min read
Update, Upgrade for a More Resilient Dominica – this is theme of the five locally produced public education messages currently being broadcast on radio stations in Dominica.
Following the devastation of Hurricane Maria in September 2017, COL has partnered with Dominica's Ministry of Education and Human Resource Development (MEHRD) to educate citizens about mitigating climate-change risks and becoming better prepared for future disasters. This initiative is part of COL's strategic efforts to foster climate change related resilience among governments and people and reflects its commitment to strengthening disaster-risk reduction, management and recovery.
In a follow-up project, COL will assist the Ministry in setting up a pilot database backup facility for storage and recovery of mission-critical data in the event of a disaster.
Dr Mairette Newman, COL's Education Specialist for the Virtual University for Small States of the Commonwealth (VUSSC) remarked: "Climate change continues to adversely and disproportionally impact small island states. Resilience to climate change requires a climate-literate citizenry. Collectively, these messages provide practical information about the deliberate and specific individual, family, and community action, critical to managing the devastating effects of climate change on Dominica."
Public response to these messages has been positive, and an evaluation to determine their influence is ongoing.