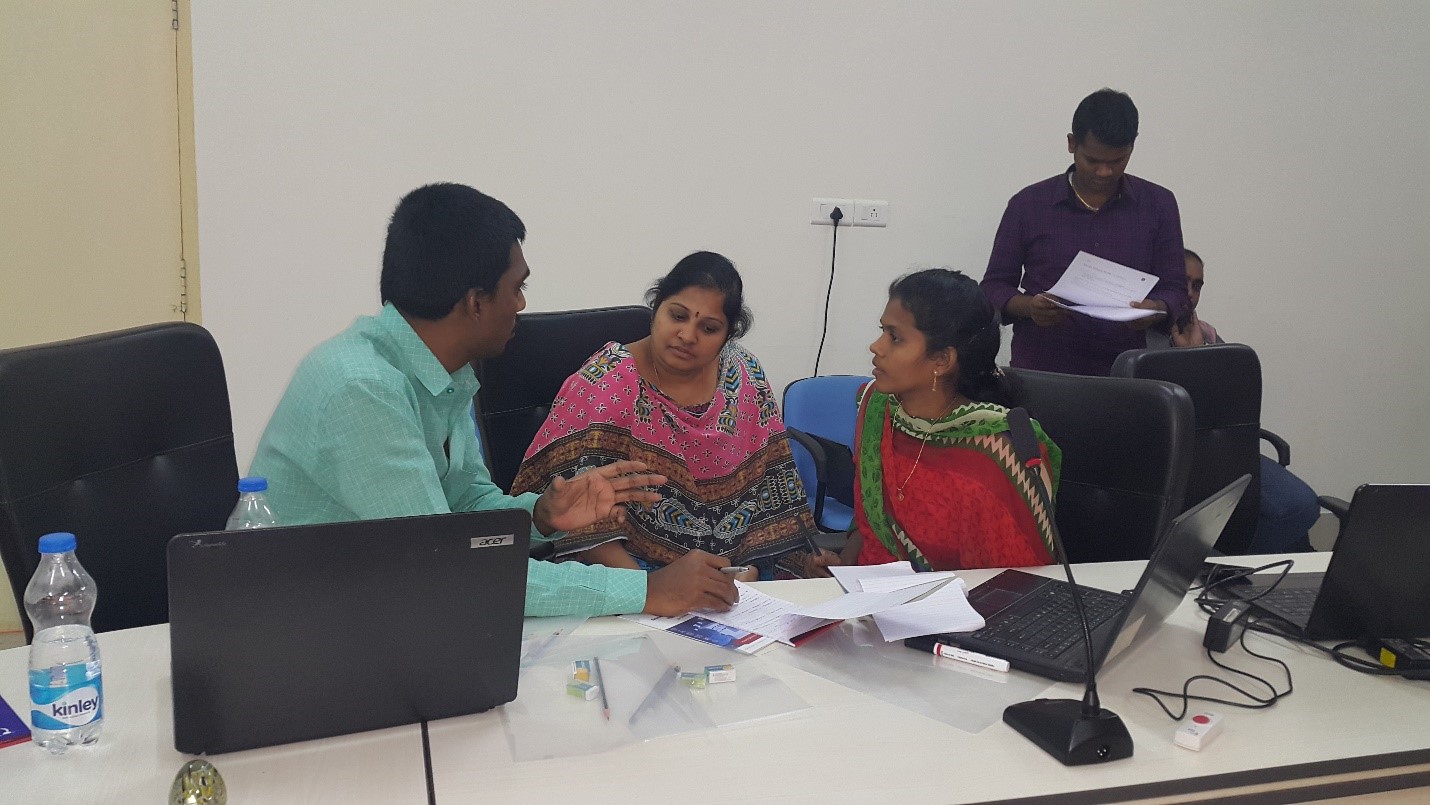 Reading Time:
4
min read
COL has been providing assistance to a number of institutions since July 2015, to strengthen the effective use of information and communication technologies for teaching and learning by students and teachers. A recent success story is a collaboration between COL and the Rajiv Gandhi University of Knowledge Technologies (RGUKT) in India.
The collaboration started in 2016 with the initiative of RGUKT Vice Chancellor, Professor V. Ramachandra Raju and the Director, Centre for Educational Technology and Learning Sciences of RGUKT, Professor V. Venkaiah. The primary objective of the RGUKT is to provide high-quality educational opportunities for the deprived rural youths of the province of Andhra Pradesh, India. As part of its mission and vision, the university intends to use the latest techniques and advances in learning sciences and explore the use of modern cognitive science tools in education and learning.
COL supported a baseline study to determine the level of access to technology and the predisposition of students and teachers in using technology for teaching and learning. Interestingly, RGUKT provides free laptop to its students and teachers, and there is reliable access to the Internet on the university's campuses. The baseline study revealed that the status can be classified as "developing preparedness," which indicates that the institution has put in place some of the aspects of a TEL system, policy and infrastructure, and is in the process of developing a robust system. Following this understanding, COL assisted RGUKT in development of a policy for the integration of technology in teaching and learning through a visioning workshop in March 2017. This was followed by a capacity-building workshop on Developing Blended Courses using Moodle learning management system in June 2017.
RGUKT started developing 18 blended courses immediately after the workshop in June. COL further assisted the faculty to finalise these courses through a five-day Course Development workshop in October 2017. This resulted in the teachers completing the courses and offering them to the students in the January 2018 semester. In all, 3,600 students have used the 18 blended courses in two campuses of RGUKT. A review workshop on TEL implementation in March 2018 revealed that the courses were offered satisfactorily when assessed using COL's Blended Course Learnability Evaluation Checklist.