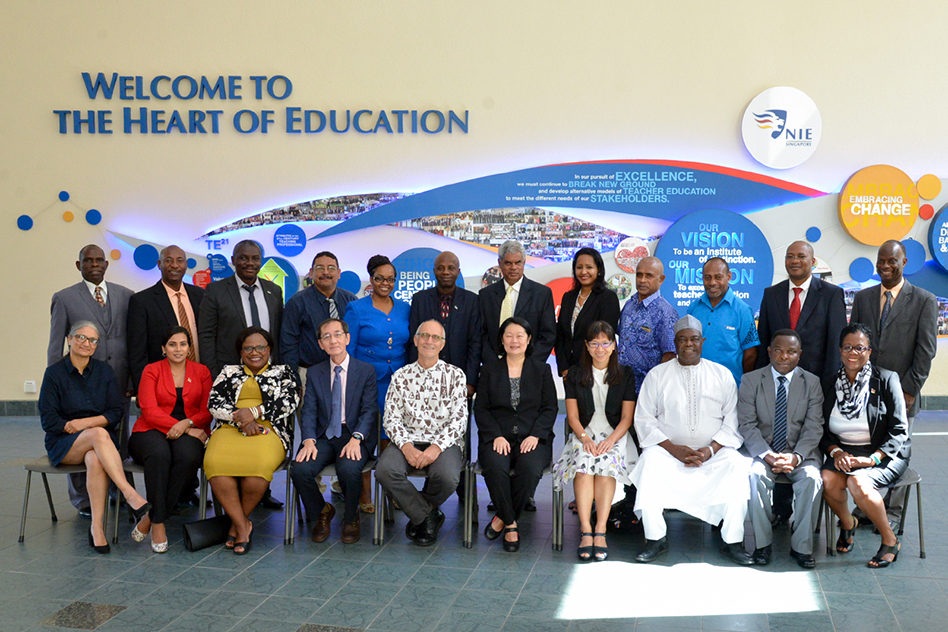 Reading Time:
4
min read
The Commonwealth of Learning (COL) and Singapore's Ministry of Foreign Affairs hosted 18 participants from ten Commonwealth countries at a workshop designed to support building capacity of teacher educators and education practitioners in using information and communication technologies (ICTs) for improving teaching and learning. The workshop, which is part of an annual initiative between the two organisations under the Singapore Cooperation Programme, was held in Singapore from 21 to 25 August 2017.
COL's Dr Johan Hendrikz, Senior Adviser: Open Schooling, said: "The workshop was built around the 20-year journey that Singapore has taken in building their education system into one of the best in the world. It involved an inspiring blend of theory, reflections on lessons learned and school visits."
Workshop participants included teacher educators, teacher education managers and Ministry representatives from Belize, Mauritius, Mozambique, Nigeria, Seychelles, Sierra Leone, Tanzania, Trinidad and Tobago, Vanuatu and Zambia. The lecturers included research staff from NIE International, the consultancy and training arm of the National Institute of Education (NIE) Singapore.
"The participants had an opportunity to reflect on how they might contribute more effectively to programmes using ICT to improve quality in teaching and teacher education in their respective countries," said Dr Betty Ogange, COL's Adviser: Teacher Education.
Prince Brainard from Freetown Teachers College in Sierra Leone said: "I want to register my profound gratitude and appreciation to COL for allowing me to participate in the workshop in Singapore. It was excellent. The whole programme was very educative and interactive. I learned a lot of new ideas."
Among the notable successes drawn from the Singapore experience were: the political will of the government to make education a country priority; a well-developed education masterplan which is systemically implemented in all schools; the sufficient allocation of resources to ensure success of the masterplan; and the important role of a quality physical learning environment, quality learning content and well trained and well remunerated teachers.
Learn more about COL's Teacher Education and Open/Innovative Schooling initiatives.